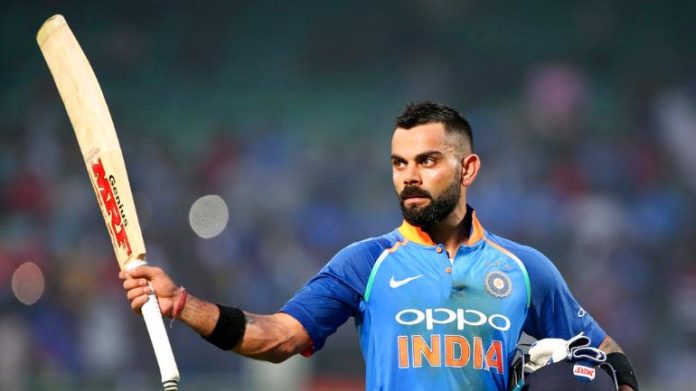 Indian cricket captain Virat Kohli still stands alone as the only cricketer included in the list of top 100 highest-paid athletes of 2020 as per the Forbes magazine. The Delhi-born cricketer is also the only Indian in that coveted list of athletes. As per Forbes Virat Kohli's approximate earnings estimates to $26m ($24m from endorsements and $2m from salary/winnings). The Indian flamboyant batsman has taken a huge leap of over 30 ranks to be placed in the 66th rank in this year's list.
The aspects that Forbes considers in Athletes mostly range from their revenue, including prize money, salaries, contract bonuses, endorsements, royalties, and appearance fees from June 1, 2019, until June 1, 2020. These players have a lot of ways of making some huge amounts of money.
Money Talks In Every Sport
Virat Kohli made this list consecutive two times now. Last year also the 31-year old was part of the prestigious list of athletes ranked in 100th position. His total worth was at estimated earnings of $25m. Though that is a lot, it is barely as much as what some athletes of some other sports earn. However, he is the richest cricketer in the world for sure, with regards to the current cricketers that are playing at present.
Swiss tennis maestro Roger Federer for the first time has clinched the first spot of Forbes' list of highest-paid athletes becoming the only tennis player to top the list. Federer's estimated earning over the last 12 months ranged around $106.3m which allowed him to dethrone Portuguese football star Cristiano Ronaldo from the first position.
The list up top is dominated by footballers. Just below Federer, there is Cristiano Ronaldo in the second position with his rival and Argentina great Lionel Messi in the third position with an estimated earning of $104m and in the fourth position sits Brazil and Paris Saint Germain sensation Neymar Jr. with an estimated earning of $95.5m.
What Does This Mean For Virat Kohli?
Virat Kohli is now one of the richest players in the world of sport. He is the leader in cricket. Roger Federer is the richest sportsman in the world at present. This goes to show that cricket still has a lot of picking up to do. If the Indian Premier League can possibly grow and the Indian team can win more titles, things can be so different.
This could be a sign of things to come. In either case, only time will tell how things develop. For now, Virat Kohli is rightly King Kohli and things are looking good for him. Only time will tell if he can keep up his high-quality play. A lot of former players and Pundits have suggested that Virat can break Sachin Tendulkar's record of maximum centuries.
In case that happens, it will surely boost his brand value to another level. At that point of time, he may surpass a few more sportsmen in that list. This could make him the richest sportsman in the world. Whether that happens or not, only time will tell. For now, let's all be patient and wait and watch.