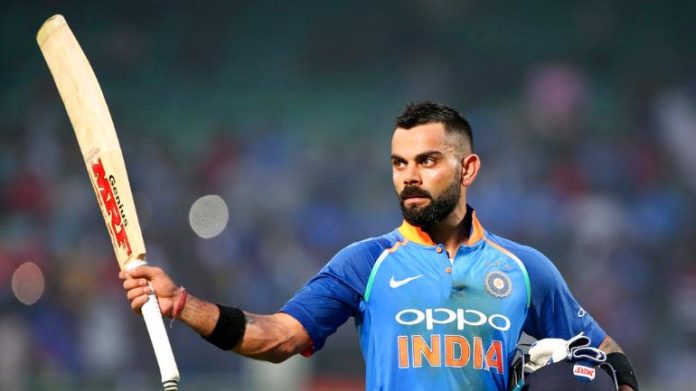 "Tendulkar has carried this burden on his shoulders for more than 20 years, it's time we carry him on our shoulders."
These were the words of 22 year old Virat Kohli just after India had won their 2nd ODI World Cup on the glorious evening of 2nd April 2011 and these weren't just some hollow words to attract headlines, he has actually been walking that talk ever since. He's literally carried Indian Cricket for last 7-8 years. In 2006, he was playing a domestic game against Karnataka and his father died of stroke, he continued playing; he made 90 for his team and then went for the funeral. His father was his biggest support. A year later in 2007 he led India to U-19 WC win.
Why have I particularly mentioned these two incidents? I think these incidents give us the insights into the mind of a great champion. Obviously he's got abundance of talent, but his tremendous self-belief, hunger to succeed, his sense of responsibility towards the game of cricket. These are the virtues that have made him who he is today.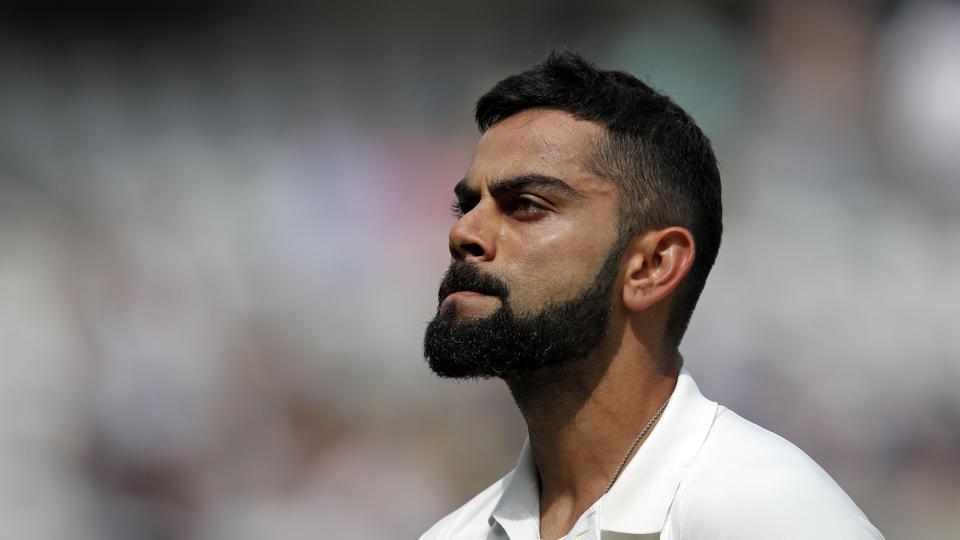 The thing is my generation has been able to watch Virat since his U-19 days and we have been privileged to see his development over the last decade, which is nothing but
phenomenal. In ODI cricket he's always been successful, but especially in test match cricket the way he's transformed himself in last 4-5 years starting with the tour down under in 2014. It's not like he hadn't scored runs before, but his 100s were small. You know he hadn't yet got a 'daddy' 100.
When India toured to England in 2014, it turned out to be a nightmare for Virat Kohli, he managed to score 130 runs in 10 innings. Jimmy Anderson constantly troubled him and got him out with out-swingers and people had started talking that he was just a home track bully, which was an absolute nonsense because he had scored runs in South Africa, New Zealand.
The very next tour was down under, he was coming to Australia on the back of dismal show in England, in 1st game Dhoni was unavailable so Virat was leading the team and he got
2 hundreds in that match, in 2nd innings he and Vijay had brilliant partnership on 5th day and they almost took India home. India lost game in an attempt to chase down a target on 5th day, but it started a new fearless era in Indian cricket, it was now a Virat-way there onwards, no wonder Dhoni retired at the end of the series. Virat Kohli ended up amassing more than 650 runs and 4 100s with best of 167, his first daddy 100!
His ability to adapt his game as per format and situation is unbelievable. When he plays test cricket he looks at bigger picture, he rarely plays lofted shots, he prefers to keep it
down the ground and keeps rotating strike and yet his strike rate remains good. He's scored 6 double hundreds in last 2 years. He went to England this year and silenced all his critics in 1 st game itself with brilliant hundred and scored more than 550
runs in series.

When he plays ODI and T20 cricket, he opens his limitless repertoire of shots and bestows us with delightful strokes all around the park like he recently did against West Indies. Another thing that makes him a great player is ability to find gaps and placement. He is powerful cricketer, he doesn't rely only on timing, but while playing those muscular shots,
suddenly he plays some silky late cuts or just a gentle push that is enough to get 4 runs through covers. He's got all shots in the book of cricket, very rarely plays unorthodox shots and yet maintains unreal strike rate. What amazes me is, he always seems in control of the situation, he is absolute master when it comes to chasing big targets, some of the things he might have learned by watching Dhoni.
We can go on and on about his batting, let's now talk about Virat Kohli the captain. First of all his statistics as a player didn't deteriorate after he became a captain, instead they
flourished even more. His batting records after he became a captain are just out of this world. For last 4 years, he's undoubtedly best batsman in the world across all the formats.
He's reached to No.1 ranking in all 3 formats.
Captaincy is not new to him. He's captained India since U-19 days. He's born leader and always likes to lead from the front aggressively. India's records under his captaincy have
been extraordinary. India have recently registered their 10th successive home test series win. Yet people have raised questions over Kohli the captain, why? Are their concerns
valid? Does he take all decisions or they are collective decisions of team management? See, the problems arise when we go abroad, because margin for errors becomes narrow and one decision can change fortunes. In home conditions when you win so constantly mistakes get shadowed by it and this isn't just about captain, it's for everyone.

To be honest Virat Kohli the captain is still work in progress and nothing wrong in it. He's quick learner. Am not saying it because some experts have said it, I have my observations to back it up. Yes there are coaches and manager, but cricket is ultimately captain's game, it's not football. One of the baffling mistakes he made when we toured England was in
2nd test at Lord's: conditions suitable for swing bowling and there was possibility of rain also, yet he picked up young Chinaman bowler Kuldeep Yadav in team, he was given only 9
overs in which he gave away 40 odd runs and then he was sent back home after the test. Virat accepted the blame for the mistake but it not only weakened India's position and but also damaged confidence of a young bowler. Mistakes can happen,
but this was a no-brainer.
Another important thing is constant chopping and changing. That creates doubts in minds of some players. Yes they all seem to believe in his decisions and may be this is how modern cricket works. Yet I believe Kohli needs to take a leaf out of Saurav Ganguly's book and he has taken a step towards that maturity I think. Same man Kuldeep was getting hit in recent test match vs Windies in 1st innings, but Kohli gave him extended spell and it reaped rewards in 2nd innings when he got 5 wickets after he grew in confidence and settled down. I believe Indian cricket is in safe and worthy hands of Virat Kohli.
He's already one of the greatest the greatest batsmen of all time. 16000+ runs and 60 hundreds at age of 29 are mesmerizing numbers. Some critics might say that quality of
bowling today is not what it used to be and that's why he's successful. My Answer to them is, let's assume quality of bowling has gone down, but then it's for every batsman right?
Then why not others are as successful as Virat?
That means he's special and just for the record, he's scored runs vs Dale Styen in SA, vs Mitchell Johnson in Australia and now vs Jimmy Anderson in England. Great players are timeless and should be considered great across eras. At the moment Virat Kohli is unstoppable and let's hope he remains injury free and plays for India for many years to
come. Not just so that he can break and create new records but for happiness of billion Indians, because there is no better delight than watching Virat Kohli bat.