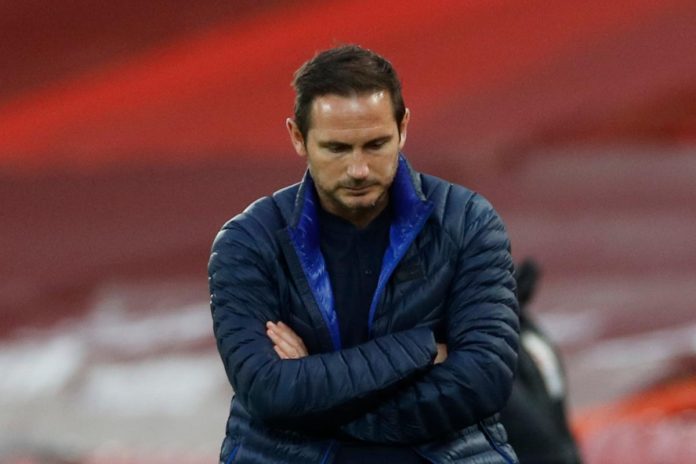 The Story Back Then- Chelsea were going to face West Ham United tonight at London Stadium. The Blues are on a three game-winning run since the football season in England restarted. Frank Lampard's side is certainly looking better every game. In their last game, Chelsea knocked out Leicester City to reach FA Cup semi-finals. Mason Mount did not have a good game on that day.
Lampard took off Mount at half-time and made three substitutions against Leicester which caused a vital win for the Blues. The Chelsea boss says that was not a big issue. He further added that Mount will be a part of the team which will face West Ham.
 What The Chelsea Boss Stated?
"There was no problem with Mason. It was a one-off game. Had to make a decision and it does not affect my thinking for West Ham or going forwards. He played 90 minutes in both the first two games after the restart. Was unfortunate not to score or have an assist. So he had two big performances in a week. Mason would not have been happy to come off at half-time."
"But it should be a case of not being happy that evening and then getting straight back to it afterwards because he knows how much I trust in him and he works brilliantly every day."
The Blues were poor in the first half against Brendon Rodger's side in the FA Cup quarter-final at King Power Stadium. Frank Lampard defended Mount's performance at Leicester saying it was a tactical substitution at half-time. This was depending on the opposition players at the pitch.
Mount went on to face one of his best friends against West Ham i.e. Declan Rice. When asked about if that friendship would put any effect on his thought of starting Mount in that game, the Chelsea boss denied.
What Lampard Further Added About The Friendship Between The Players?
"I think it spurs you on more if you have a personal relationship with an opponent either way – whether you are best friends or you do not even like each other."
"I also think the result of that is not concrete either – you will either have your best of games in that sort of circumstance but you can also become overly focused on that relationship and have a not so good game."
He further complimented both players and their friendship. Lampard went on to add as to how it was important for the spirit of the game. However, the west London outfit did end up losing the game. It was a hard-fought contest but Chelsea suffered their only loss since the restart.
Despite that, they have managed to win their other games. This has helped them pick up some crucial points, while the other clubs have failed to be consistent. Chelsea is now in third place in the points table. They look slightly comfortable in terms of qualifying for next season's Champions League. They will need to keep winning now to keep that momentum going.