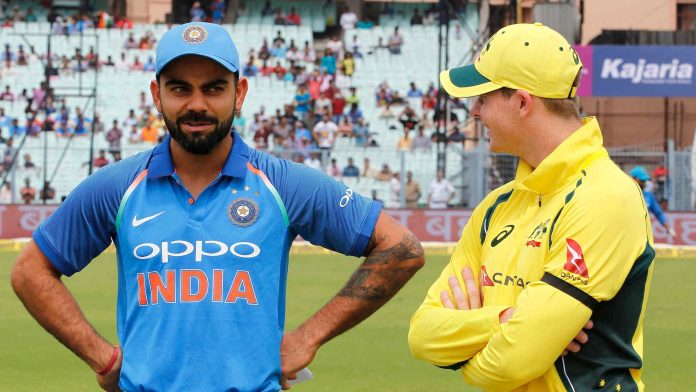 Virat Kohli made his debut in the national team as a young and talented batsman. From there he went on to become a modern great. Kohli has had an incredible rise in international cricket. He has broken numerous records and created some new ones. Virat Kohli has been scoring runs consistently across all formats.
He has amassed over 20,000 runs in the 86 Tests, 248 ODIs and 82 T20Is he has played for the Indian team. Kohli is also the only batsman in modern-day cricket who has a batting average of over 50 across all formats.
Virat Kohli has started to perform exceedingly well after becoming the captain of the Indian team. He is also one of the best batsmen in the world currently along with the Australian Steve Smith. Smith has grown strength to strength to become one of the best batsmen in the world.
Both Kohli and Smith have been dominating world cricket for quite some time now. Kohli is an expert in the limited-overs format, while Smith is on fire in Test cricket. Both of them have the power and potential to win matches for their side from any situation.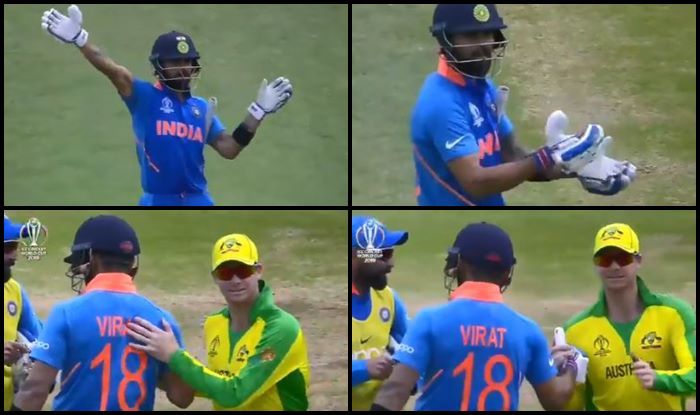 Recently, Virat Kohli's antics in the Cricket World Cup 2019 match against Australia caught the eye of everyone. Smith received jeers and boos after making his comeback to cricket post the suspension due to the infamous ball-tampering scandal. Kohli pulled up a Sprit Of the Game moment when he asked the fans not to boo and jeer Steve Smith.
Recently, Steve Smith talked about the relationship with Virat Kohli both on and off the field. Smith revealed that his first meet with Kohli was in 2007. They have had a lot of conversations between them, since then. Smith even praised Kohli and called him a 'terrific guy'. He feels that Virat is getting better and better with time and that is a scary thing for all his opponents.
Steve Smith appreciates Virat Kohli's gesture in the ICC Cricket World Cup 2019 clash against India
"I have known Virat for a long time… Think 2007 when he was a part of the academy in Brisbane. I was not actually a part of the intake then, but I was there doing a bit of bowling and stuff. We both have had nice chats off the field and we also had some run-ins in the early days on the field. Those things happen when you are playing for your team and your emotions can sometimes get out of control," said Smith on Star Sports' show Cricket Connected while talking to VVS Laxman and Jatin Sapru.
"Virat is a terrific guy and he has done terrific things with India as an ambassador of the game. He is just getting better and better which is the scary thing," added the Australian stalwart.
Smith also in appreciation for Virat Kohli's gesture in the ICC Cricket World Cup 2019 clash between India and Australia. He even is excited to play in the India series and also lead the Rajasthan Royals, if the IPL does go forward this season.
"Virat's gesture in the World Cup to the Indian fans that were giving Me (Smith) and David Warner little bit of a stick, I appreciated that and I share that with him straight up. He is a terrific guy and the way he has led the Indian Team has been amazing, they are amazing side and can not wait to play them when they come out to Australia this year will be something incredibly special," added Smith.
Here is the video of Steve Smith talking about Virat Kohli:
? recognises ?

What did you make of @imVkohli asking the crowd to applaud @stevesmith49 at the ICC #CWC19?

Catch the Aussie superstar himself talk about it and more on #CricketConnected! pic.twitter.com/kYhsX2vFBh

— Star Sports (@StarSportsIndia) June 20, 2020