Does South Africa really have a chance to win the Cricket World Cup 2019 now after these two big losses? Well they always have had potential to win previous World Cups but never made it beyond the semi-finals. After losing their 1st match of the tournament against one of the best teams and top contenders for winning this year's trophy, here are three things that SA need to do right to win today's game against low-key but dangerous Bangladesh.
From The Last Game-
The loss to England in opener by a huge margin was not the only shock to the SA team, as the concussion suffered by Hasim Amla at hands of Jofra Archer is a worry in itself was a factor, considering that Amla's absence from practice scene yesterday.
With Amla out of batting lineup, Captain Faf du Plessis played de Kock and Aiden Markram at top followed by himself at no. 3. De Kock, who is in prime form along with young Markram had a miscommunication and the former was run out early. Markram, who has played just 19 ODI innings but has hit 58% of his runs in boundaries, made a decent 45. The knock could be enough to help him cement his place in the team for the future.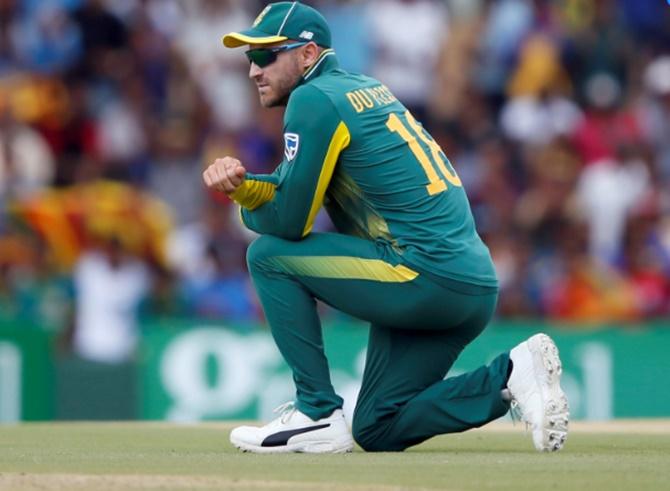 With Amla not playing the game, David Miller was back in the middle order to give strength to SA innings and score quick runs in slog overs. He started off rather well initially.
Fast bowler Dale Steyn was absent from England's game due to injury concern, also missed today's match. He was still not 100% fit, but was raring to go all guns blazing against India on 5th June at Southampton. Du Plessis opened the bowling yet again with Lungi Ngidi and Rabada, though the Bangladeshi batsmen played well after a poor start. Tahir too came into the game at a later stage of the innings to suffocate Bangladeshi batsmen and pick up quick wickets, as he knocked out a couple of batsmen.
However, the Asian side had made enough runs on the day, with Shakib Al Hasan and Mushfiqur Rahim scoring some key runs. They eventually reached 330, which was a strong target for the Proteas.
Match Report-
The giant killers have done it again. Bangladesh had put a right foot forward from the start by winning the toss and electing to bat and then winning the match. The 5th match of the Cricket World Cup 2019 in England was being played at Oval. South Africa was playing on the same pitch where a few days back they were beaten by host England. After winning the toss Mashrafe Mortaza, they elected to bat first expecting to score 280-300 runs just like what England did a few days back against same opponent. On other hand, fans expected the SA bowlers to learn from previous game and do better with ball.
With Hashim Amla and Dale Steyn not playing this match due to injuries, SA was already handicapped both in batting as well as the bowling department. They were of the notion that probably playing against Bangladesh, they wouldn't have had too many issues.
The game began with Soumya Sarkar who scored 42 runs in 30 balls, with 9 fours played aggressively to give a flying start to Bangladesh taking the team score to 60 in 8.2 overs. That is when opener Tamim Iqbal's wicket fell. In came the experienced Shakib Al Hasan (75 runs) who batted beautifully along with Mushfiqur Rahim (78 runs) to a 142 run 3rd wicket partnership setting the platform for a big score.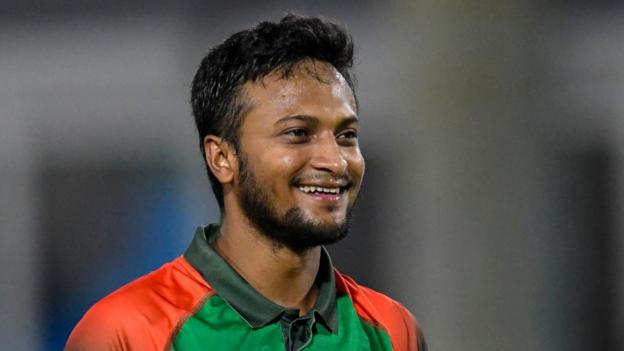 Even though they lost regular wickets, but every batsman contributed with the bat and managed to keep run rate above 6 runs per over (rpo) till the 40th over. Neither did the Bangladeshi batsmen played with an 8 rpo in the first 10 overs, nor did they score 100 runs in last 10 overs. Despite that, they still managed to reach 330 in 50 overs.
It was their highest ever total in the World Cup, which surely was a huge boost and they had just lost twice after scoring more than 300 in a match. Rabada and Phehlukwayo picked 3 wickets each, along with all rounder Morris who picked 2 wickets. They missed the bite in their bowling department when they failed to stop the massive run climb by Bangladesh. Imran Tahir, the best spinner in SA camp failed to pick up wickets initially or restrict opponents from scoring runs, when it mattered the most. In the end, Bangladesh made 330/6 in their full quota of 50 overs.
It was a big ask for African nation because they have never chased 300+ score to win a match in world cups. Quinton de Kock was in the form of his life, though he was not in his usual aggressive self and was unfortunate to be run-out due to a misunderstanding with Aiden Markram. Skipper Faf du Plessis played aggressively to top score with 62 runs of 53 balls, but lost his wicket when he was bowled by Mehedi Hasan.
Markram was bowled when a he froze in the crease to a flighted delivery by Shakib Al Hasan. David Miller, Dussen all got good starts but when it seemed that it was time for them to shift gears, they all perished to smart captaincy by Mortaza and superb bowling by his bowlers. JP Duminy (45 runs, 37 balls) played some fine shots to give hope to SA of their first win, but he couldn't hold fort alone at the end.
SA lost the match by 21 runs with score of 309/8 in 50 overs.
All round performer Shakib Al Hasan was adjudged man of the match for Bangladesh. Winning their opening match in World cup will definitely be the highest point of their playing history. SA has lost two consecutive matches in this edition of world cup. There is still a long way to go with 7 more matches to play. They will be playing highly motivated Indians on 5th June 2019 who have been practicing in nets in full swing. Lets hope for another exciting match between India and SA.