The World Cup campaign of Team India has officially ended. It is certainly heartbreaking for every Indian Cricket Team lover. Our team is consecutively failing on big occasions when it matters the most. Last trophy India won was ICC Champions Trophy in 2013. Things were different at that time. After that our record in ICC tournaments :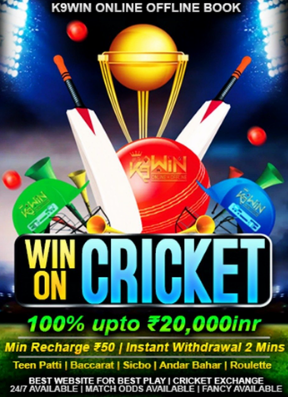 2014: Lost in Finals
2015: Lost in Semi Final
2016: Lost in Semi Final
2017: Lost in Finals
2019: Lost in Semi Final
Leave the T20 World Cups. In both the 2015 WC semi-final, 2017 Champions Trophy Final, at the crunch moment our top three failed to perform at their best. The problem should have been addressed from there only. We should have kept a perfect middle order ready before coming to the big stage. The team management consistently gave opportunities to Ambati Rayudu.
Even Virat Kohli made it clear that Ambati Rayudu would be our number 4, one year back. Suddenly there came an off form period of Ambati Rayudu. Still the management backed him and gave him chances. Suddenly, after giving so many chances, he was dropped from the squad. There came in three new faces- Vijay Shankar, Rishav Pant and Dinesh Karthik. Vijay Shankar and Rishav Pant were given chances in last one or two series before the World Cup. Was it enough?
Dinesh Karthik was not even in the picture except that Niddhas Trophy final win. He was taken as the second wicket keeper. Suddenly we saw him playing as a specialist batsman in the side. Amazing management again. Do they pick team on the basis of IPL performance these days?
The top order collapse in the first warm up match against New Zealand was a sign of caution. That's why the team management opted to go with an extra batsman in this match. It is not possible for Rohit Sharma to make runs in every matches. In most of the days he looked vulnerable at the start of the innings. That is the nature of his game; but once he gets set at the crease, he is the most dangerous batsman in the World. Other teams were not able to take that opportunity, but New Zealand took that. Virat Kohli got out in a well planned manner. Shouldn't he take the responsibility of the team when Rohit got out? The number 1 ICC batsman who is also the best record while chasing departed with only one run. Lokesh Rahul's dismissal was just unacceptable. The pressure was building up and he choked. He did not have any clues whether to leave or play the ball.
It was 5-3. Who came in for batting?- Dinesh Karthik. The guy only played 8 balls in this tournament and you went with him at this situation. The match was half lost there only. Then after his departure, there was a good partnership between Pant and Pandya.
However, sudden adrenaline rush and the mentality of playing T20 cricket cost us two wickets. It was a day of Rabindra Jadeja. He kept the hope of India till the very end. Mahendra Singh Dhoni also tried to keep his wicket as long as possible. It is his natural style of play. He always likes to take the game till the last over. We witnessed his brilliance many times throughout his career; but in recent day the success rate lowered. It is very much obvious that the age will certainly affect your game. The power of his hand and the hand eye coordination are not the same. However, if anyone could have won India from that stage, the man should have been Mahendra Singh Dhoni.
This World Cup should be the end of his career. The time has come to give more opportunities to Rishav Pant. The guy lacks maturity but he has the potential to take the place of Dhoni now. The bowling attack throughout the tournament was a big positive for India. The batting of the top three was also commendable. The fun fact is these guys always get the run in every series and group stage matches. Somehow, every time they can't perform in the knockout matches. Virat Kohli needs to address this problem. There are lot of improvements in his captaincy but he now should act more maturely as the man behind the stumps will not be there to help him in the field. #Bleed_Blue