Chelsea have been hit with injuries in the run up to their Europa League final against Arsenal in Baku, Azerbaijan later this month. Key Chelsea midfield man, N'Golo Kante is amongst the stars who have been injured. The Frenchman was injured in the last home game of the season in the Premier League against Watford and has missed the two games that followed. Chelsea played a charity game in Massachusetts, United States on Wednesday night and the match proved to be costly as rising star Ruben Loftus Cheek limped out of the field during the match and the midfielder was pictured leaving Gillette Stadium in a protective boot.
Ruben Loftus-Cheek is likely to miss the Europa League final and the Chelsea boss is desperate to get the French World Cup winner back in the squad for the London derby to be held in a foreign country. According to the Daily Mail, Kante is doing well in his recovery from injury and should be out there in the squad that will travel to Baku later this month.
The Frenchman was in London to work on his fitness while Chelsea travelled to the States for a charity match. Sarri did not hold a press conference post the 3-0 victory against the New England Revolution as he was not feeling well. The Italian pulled out of an event the previous day as he did not want to pass it on to the squad. Chelsea conducted tests on Ruben Loftus-Cheek once they returned and it was found to be an Achilles tendon injury. He went through surgery and the club put out a statement on their website.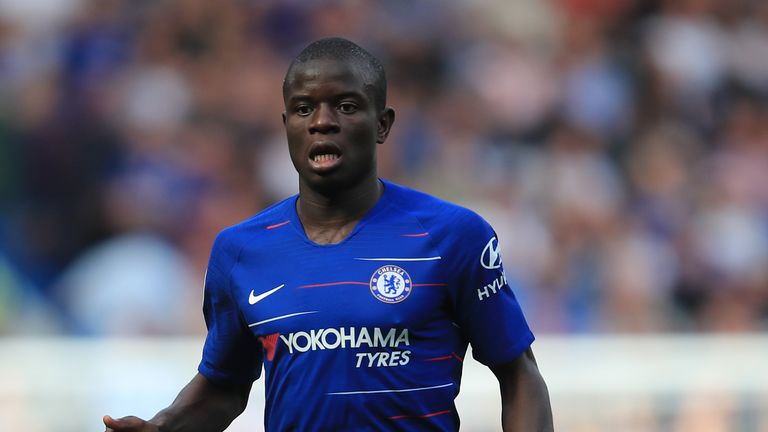 'Ruben successfully underwent surgery on his ruptured Achilles tendon last night. He will miss the UEFA Europa League Final and England's campaign at the Nations League finals and will spend the summer undergoing rehabilitation in order to resume full training as soon as possible.'
The game is a must-win for both sides (Arsenal and Chelsea), who are keen to win a title this term. The two managers are in their debut season in England and will want to end it on a high-note, with a title win. With that being said, it will be yet another superb edition of a London derby and hopefully the fans get what they are expecting in Baku.
There is no favourite to win the competition, as both sides have seen a lot of ups and downs in this campaign. They will be focused on the task at hand and it will be quite tough to determine which team will take all the glory back to London.
Unai Emery has a slight advantage on his side, as he has already won this title three consecutive times with La Liga giants Sevilla. However, this Arsenal side is totally different from the one in Spain and only time will tell whether or not they will be able to replicate something similar or come up short.
One similarity between the two teams however that has been visible, is the fact that they play only when there are titles on the line or it matters and drop down a notch when there isn't. With the stakes being high and a European trophy up for grabs now, they will surely be interested in making this opportunity count.