Maurizio Sarri has indicated that Chelsea star Olivier Giroud will not leave Stamford Bridge this summer as the club is all set to exercise an option which will extend the star's deal by further twelve months despite him recently voicing his dissatisfaction with his lack of game time at Stamford Bridge.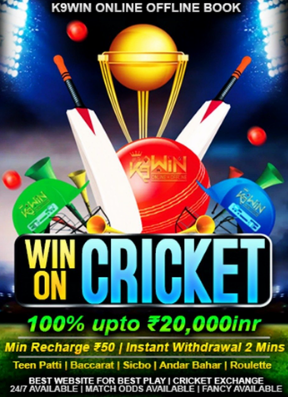 Giroud arrived at Chelsea from Arsenal back in January 2018 but has since then gone on to make just 35 appearances for the London-based club. The Frenchmen is also not shying away from feeling 'frustrated' at the club as he believes that he deserves a bigger role at Stamford Bridge if he is to stay at the club beyond this season.
Giroud: I Want To Leave
Olivier Giroud has warned that he may leave Chelsea if he does not get much regular game time and also admitted that Sarri's principle just makes it harder for the club to score goals. Giroud, who is the top scorer in the Europa League this term after scoring ten goals in the competition, has only got seven Premier League starts under his belt as he continues to struggle for regular game-time.
The Frenchmen will be out of contract by the end of this season but the Blues have an option of extending it further by twelve months. With clouds of a potential transfer embargo hovering over the Stamford Bridge, it may emerge that the Blues are not allowed to sign new players. And if that happens they won't be able to sign any replacements for Giroud in case he decides to leave for any other club.
Speaking to the media ahead of Chelsea's high profile clash with Slavia Prague, Giroud said: 'Trust me, I am very frustrated when I am not on the pitch, but I just don't want to show it. When you're a competitor, when you've been through difficulties all throughout your career, you need to keep that frustration inside you and transform it into positive energy on the pitch. That is why I said, next year, I will need to have a more important role to play in the team.'
Speaking about his future, Giroud said: 'I have to meet Marina Granovskaia. They must talk to me before the end of the season. With what I have achieved here, there is no reason they won't give me one more year. But I need to be happy.'
Giroud just scored three goals before February this season and he is not the only striker struggling under Sarri at Chelsea, are both Higuain and Morata have struggled. Speaking of Sarri's principle, Giroud said: 'We could be more dangerous with crosses, running behind. When you are not scoring enough goals, you point at the striker, but it is more like having to improve in an offensive formation. It's not just about the system. It's a philosophy, maybe finishing with more players in the box. I was watching Champions League and Premier League games and we need to improve in that way, finishing with more players in the box to take the chances.'
Sarri: I Want Giroud
Giroud is behind Gonzalo Higuain in the order, and even when the Argentine is not available due to some reasons, Sarri prefers to play with Hazard in the middle instead. Recently in an interview speaking of Giroud's future at the club, Sarri said: 'He [Giroud] is sure [to stay] because the club has an option for another year, another season. I spoke to the club two days ago and we agreed to exercise the option. So, he will remain.'
Giroud in the #UEL this season = ???

? 11 games
⚽️ 10 goals pic.twitter.com/QHkqydclhN

— UEFA Europa League (@EuropaLeague) April 18, 2019
Giroud will now be back in action on Tuesday when the Blues host Burnley at Stamford Bridge as they continue to fight for a berth in the Champions League.