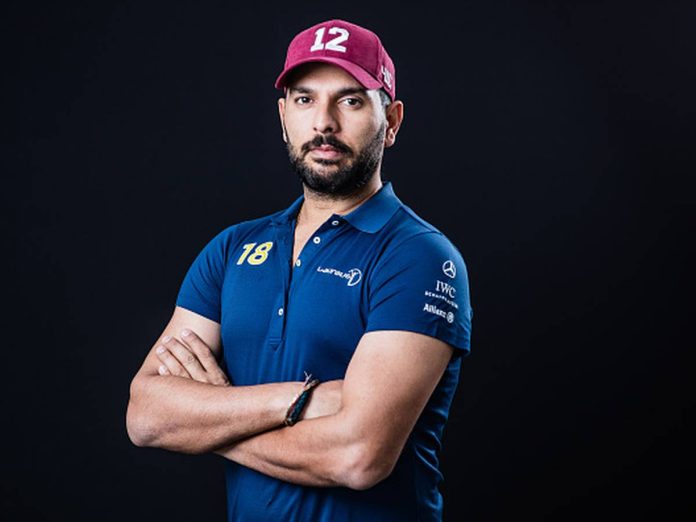 The star left-hander batsman of India, Yuvraj Singh predicts the finalists of Indian Premier League this season. According to Yuvraj Singh, Kings XI Punjab will play in the Final against Delhi Capitals or Mumbai Indians in this season. Yuvraj Singh has been highly impressed with the batting skill of Nicholas Pooran in the match against Mumbai Indians. The way Nicholas Pooran has hammered the bowlers or Mumbai Indians is certainly commendable. Yuvraj Singh has said that he notices his shadow in the playing style of Nicholas Pooran and that's certainly a big compliment for the left-hander batsman of Kings XI Punjab.
The Story Of The Game That KXIP Won And What Yuvraj Singh Said?
Kings XI Punjab is currently at the sixth position in the league table of Indian Premier League this season. They have won back-to-back two matches against Royal Challengers Bangalore and Mumbai Indians. Their confidence level will now be at the higher side at this moment. The mood in the camp will certainly be pleasing. Kings XI Punjab needs to win almost all matches from now on to have a chance to qualify for the playoffs. It is difficult but certainly not an impossible task.
They just need to plan one match at a time and the points table will start to turn at its own. Kings XI Punjab has played with the same starting XI for the first time in back to back two matches in this season. It is certainly a positive sign for the team as it adds a lot more stability in the side.
Royal Challengers Banglore's leg spinner, Yuzi Chahal has not been happy with the tweet of Yuvraj Singh as the former Indian player has not mentioned Royal Challengers Bangalore in the list of the finalists. He has commented in the post of Yuvraj Singh and it has been a nice banter between these two players in the comment section of Yuvraj Singh's post in the Twitter.
The Tweet That Went Viral
Looks like tonight's game changer is going to be @nicholas_47 ! Beautiful flow of the bat ! So amazing to watch ! Reminds me of someone I live within ? ! Game on ! My prediction I feel @kxip will go all way to playoffs and play the finals along with @mipaltan or @DelhiCapitals

— Yuvraj Singh (@YUVSTRONG12) October 18, 2020
Royal Challengers Bangalore are also playing good cricket in this season. AB de Villiers has single-handedly won them two matches recently. The team has finally found a combination in which the management can rely on. One or two minor changes might be there in the course of the tournament. However, Royal Challengers Bangalore have found a set core consisting of a group of players who will deliver for them in most of the matches.
Why RCB, MI And DC Are Dominating Things So Far?
The addition of Chris Morris in the side has certainly given them the extra stability as the South African all-rounder can also bat when needed. Virat Kohli is finally getting back into form. The spinners are doing a superb job for Royal Challengers Bangalore. Both Washington Sundar and Yuzvendra Chahal are taking wickets in regular interval for Royal Challengers Bangalore.
In fact, Chahal had a good long conversation with Yuvraj Singh on this matter-
Bhaiya Hum india aajaye wapis ? ??????

— Yuzvendra Chahal (@yuzi_chahal) October 18, 2020
Yuvraj Singh responded-
Abhi thodey aur chakey kha ke aur wickets let ke aana??

— Yuvraj Singh (@YUVSTRONG12) October 18, 2020
Ok bhaiya 10th November Tak wickets or kha leta Hun sixes ???

— Yuzvendra Chahal (@yuzi_chahal) October 18, 2020
Bilkul ! Final zaroor dekh kar aana ?

— Yuvraj Singh (@YUVSTRONG12) October 18, 2020
Transcript of the chat between Chahal and Yuvraj Singh:
Chahal: Brother, should we come back?
Yuvi: After conceding a few 6s and taking a few wickets.
C: Okay brother, will do that till 10th November.
Y: Don't forget to watch the final.
The match between Mumbai Indians and Kings XI Punjab has been the best match of this season as it has witnessed two super overs in a single match. After this defeat, Mumbai Indians might feel a bit of pressure as Royal Challengers Bangalore are just behind them in the league table and both teams will wish to finish at the top two positions in the league table.