Arsenal News: Aaron Ramsdale, who is the goalkeeper for Arsenal, has said that head coach Mikel Arteta's methods of training are different from what he...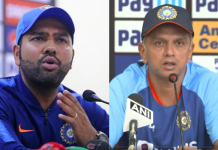 WI vs IND 2022: Aakash Chopra, a former opener for India, doesn't understand why Team India keeps putting Suryakumar Yadav at the top of the...
Real Madrid Transfer News: Reports say that Real Madrid will try to get Timo Werner on loan from Chelsea this summer. Werner has been...
Arsenal News: Jamie Carragher thinks that if it weren't for Nuno Tavares, Arsenal would have qualified for the Champions League this season. In the last few...
Arsenal News Transfer: Ben Jacobs of CBS says that Arsenal is really interested in midfielder Lucas Paqueta of Lyon. So far, the summer transfer window...