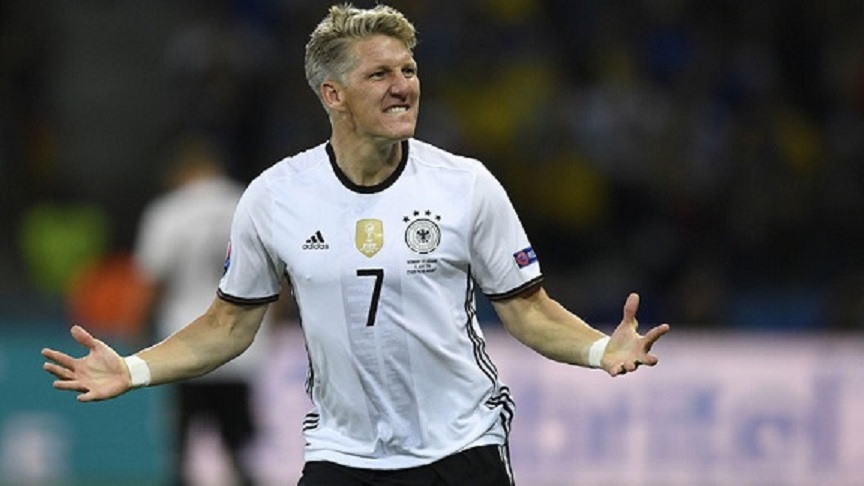 Reportedly, Manchester United have made their desire to sell one of their last season recruits Bastian Schweinsteiger. The German international failed to make an impact during his time at England due to an injury afflicted season. The German star was signed by Louis van Gaal last season for a fee closer to £7m. In his first season the midfielder could only manage 14 first team appearances for the Red Devils. Only managing to score a solitary goal. However, there is no change in fortune of the German midfielder, rather his current situation looks even more grim as he has drastically fallen down the pecking order under the newly appointed United manager Jose Mourinho. He was left out of  United's squad for the opening 2 fixtures of the season. Thus, making the intentions of the Portuguese evident that the German will not feature in his set-up at Old Trafford.
Red Devils' are desperate to bid the German world cup star adieu. Leading to him being tagged at an asking price of mere £2m, according to Bild. United believe a low asking price would attract interest from many clubs and aid in reimbursing the German star's high wage demand, believed to be in the region of £190,000. With Pogba and a squad boasting of talented midfielders in surplus, the Red Devils are less likely to miss the services of this ex-Germany captain.
However, this is not the end of the road for Bastian Schweinsteiger.  The deutsch midfielder still has plenty of football left in him. In the recently concluded Euros 2016 except for a horrid error leading to a penalty, the German star was brilliant.
Schweinsteiger has been linked with a move to Serie A.  The Italian Giants like Juventus and both the Milan sides are said to be keen in acquiring him. Will the World cup winner prove that his worth is certainly more than the mocking price tag he is associated with or will another injury spell fade him into retirement?