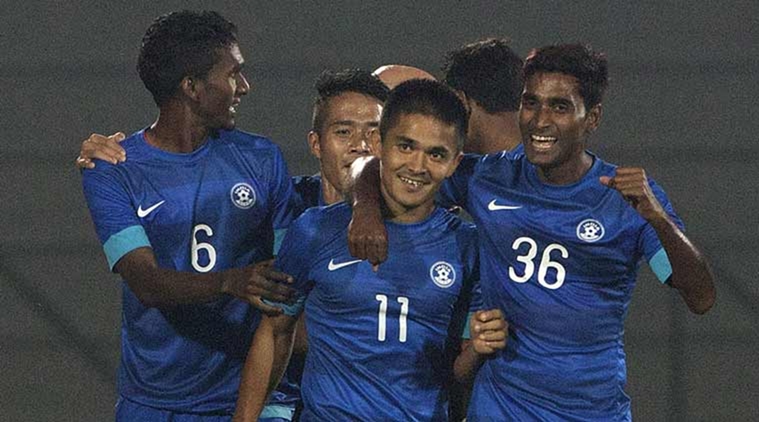 Team India made it back into the top 150 of the FIFA rankings since April 2015, when they were placed at 147 back then. The Blue Tigers under the guidance of manager Stephen Constantine are now ranked at 148th place in the world, according to the latest Fédération Internationale de Football Association (FIFA) rankings, which were released on Thursday.
The team climbed 11 places to reach the 152nd spot in the rankings back in July after a 7-1 aggregate win over Laos in the 2019 AFC Asian Cup qualification playoff.
India also managed to retain their position among the 209 nations in the previous month's rankings and have now climbed to 148th in the latest listings.
With a total of 219 ranking points earned by beating 114th placed Puerto Rico (now ranked 138) 4-1 at the Mumbai Football Arena, in a game played in the city after 61 years, the Indian national side achieved a miraculous feat.
In the Asian Football Confederation (AFC), India lies in 26th place, with Iran leading the group at 37(FIFA rank), Australia and the Korea Republic at 45 and 47 in second and third place respectively.
Among the South Asian Football Federation (SAFF) members, Maldives are now placed 165th, Bangladesh 185th, Nepal 186th, Bhutan 189th, Sri Lanka 193rd and Pakistan 194th; as India continue to dominate the rankings among the SAFF teams.
The best mover in this edition were Bolivia (75), who climbed 35 places, with the worst mover being Central African Republic (122), who dropped 35 positions to move well out of the top 100