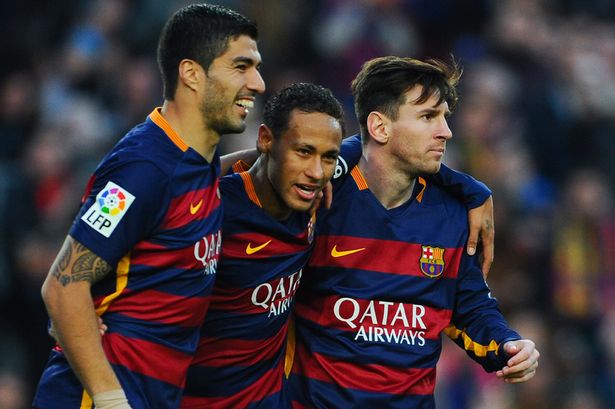 Ligue 1 giants Paris Saint-Germain reportedly offered Blaugrana superstar Neymar a private jet and a stake in not one or two but  a chain of hotels, as well as massive and lucrative salary of £34m per year in their attempts to land the Brazilian star this the summer. The Brazillian international's agent Wagner Ribeiro has revealed that Neymar had met with PSG's owner Nasser Al-Khelaifi to discuss a possible £160 million move to the Parc des Princes.
"We held two hours of talks, and Neymar was impressed," Ribeiro stateted. "Nasser [Al-Khelaifi] told him they had no tax issues and he would be the team's main man, which is not the case at Barcelona. I told Neymar that it was an unbelievable offer…there would have been no other footballer earning as much as him."
The Olympic gold medalist Neymar decided to stay at Barcelona and signed a new contract with them, tying him to the club until 2021.
Reports in Spain are indicating that Neymar Jr  initially met Al-Khelaifi in Ibiza and then in Sao Paulo, with the Paris Saint Germain chief were prepared to meet "any cost" to land the superstar forward.
PSG also included private jet in the offer, while Neymar was said to be offered a chain of soon-to-be-built hotels in his name as well.
His new deal with the Blaugrana outfit includes a mammoth release clause, at €200m (£170.3m) and it could go up to €222m(£189m) for the second season of the contract and €250m (£212.9m) for the final three, as per the club.
Even at those prices Neymar is still not out of reach for the french champions PSG but it is clear now that even a club so much to offer like PSG could not lure Neymar away from the Camp Nou i guess no one can.
The Olympic gold medallist could have easily  succeeded Zlatan Ibrahimovic as the undisputed star man at the Parc des Princes, he  altough would not have had as good of prospects as he still does with the Catalans.
ALthough he sometimes operates in the shadows of Barcelona's Star man Lionel Messi and Uruguay'n international Luis Suarez at Barca, He is part of the most fearsome attacking trio in footballing world and plays for arguably for the best club on the planet.
If there ever any proof needed that he is at the right club Neymar's stunning performance for Barcelona in the UEFA Champions League opener against Celtic on Tuesday provided it. Where he chipped in 4 assists and scored a perfect free kick.
Not withstanding the luxurious extras, Neymar's reported potential tax-free wages at PSG if he had joined them would be £650,000 a week which would have been almost as much as his current salary combined with that of his fellow teammates Suarez's and Messi's at Barca.
If this was not enough to tempt him away surely nothing ever will as long as he wants to stay with Barca, and Ribeiro has also explained thaf Neymar is very much attached to his current club, He said "Neymar considered the offer. But he chose to stay because he wants to be in Barcelona. He is happy at the club and in the city. I wanted him to go to PSG, but his dad pushed for him to stay."
Losing Neymar would have been a very big blow for the Catalans, but the Camp Nou chiefs can now surely relax as he is not going anywhere after he turned down such reported riches from PSG.