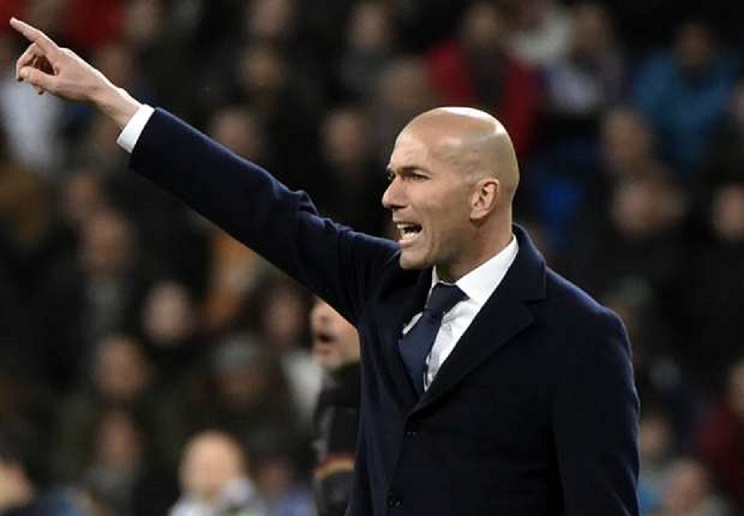 It has now been stated by Real Madrid coach Zinedine Zidane in a recently given interview that he is not worried about the growing injury problems within his current squad. The reigning champs of Europe will be facing Las Palmas in the La Liga and Bundesliga giants Borussia Dortmund in the Champions League, in the upcoming weeks and the French manager has given out a strong message.
Midfield superstar Casemiro will be sidelined for a few weeks with a broken bone in his leg. On the other hand, left-back Marcelo has a strain in his calf muscle, while Portuguese centre-back Pepe has still not recovered from a knee-knock during the Espanyol game last weekend.
With the Spanish big-shots playing as many as seven games in 22 days and the slow and steady return of Cristiano Ronaldo and Gareth Bale to the playing eleven, things look a bit complicated at the Bernabeu.
Trying to break the ice, in his press conference, the Real boss tried to cool things or rumours of a potential breakdown in his team, as he stated, "We always have injuries to deal with. We do not want it to happen, but this forms part of football, it happens in all squads."
"It does not worry me. The injuries hurt the player, and the team, but I have players who can replace them very well. There will be moments in the season which are a bit more difficult, with more injuries, and we must be ready to take decisions and manage this."
Though he did not show any signs of worry and trusts the ability of all his players, Zidane went ahead to talk about the problems his stars are facing. He contributed to the feedback as saying, "I never like when someone is injured. Even more when they are starting players like Casemiro and Marcelo. But we cannot do anything about that now. We just hope they are back as quickly as possible with us."
He further added that the injury to one or two players will never be a problem for his squad, which has equally talented stars on the bench as well and stated, "We have a very deep squad, and we can make changes. We do not have another player who is like 'Case', but we will do something different, it's not a problem."
The Spanish outfit will be trying their best to retain their Champions League title and win more silverware in the current campaign and it becomes really crucial that they have as many of their key players fit as possible for the maximum amount of time.
Zidane knows that his squad has a lot of depth and that there many quality options as a backup for some of his injured stars. This is could merely be a tactic to motivate them, one would believe.
Whether it eventually works out for Real or not in the current campaign, as Zidane looks to maintain the top quality of football for the Madrid based side, remains to be seen in the upcoming days.
The Los Blancos' boss is trying to get the best out of players despite the injuries and with a host of tough fixtures coming up in the days to come, he will be hopeful that all of his big stars are fit as soon as possible.
With the transfer ban imposed, there is no scope of adding more players in the January transfer window and it will be up to the French boss to manage his existing resources well.