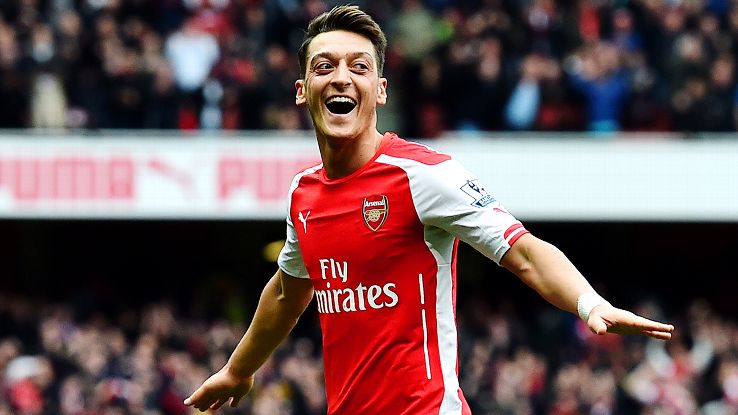 Arsenal would not have seen this coming. What would seem like a normal routine win for the Gunners on most nights, turned into a hell of a competitive match. Though the home side had a lot of chances to kill off the game, the opposition was never really out of it and the 5 goal thriller eventually ended at 3-2.
The home side initially took a two goal lead when striker Theo Walcott scored in the 26th and 33rd minute of the game to make it 2-0 and give his side a big advantage. The Swans managed to pull one back through a Gylfi Sigurðsson strike before the half-time break, when he made it 2-1 in the 38th minute.
Further, after the restart, Mesut Ozil doubled the lead once again in the 57th minute, while Borja reduced the gap once more to a single goal in the 66th.
The game further took a turn and the hosts would have had their hearts in their mouths, when summer signing Granit Xhaka was sent off in the 70th minute of the match.
It seemed that the match might have more twists and turns, though Wenger brought a few changes taking off both Sanchez and Ozil and adding some fresh legs.
Eventually his side managed to hold on to the win and got level on points with league leaders Manchester City, which would give them some confidence, after a trophyless last season.
On the other hand, Swansea would be dejected to go back home empty handed, after a hard-fought game.