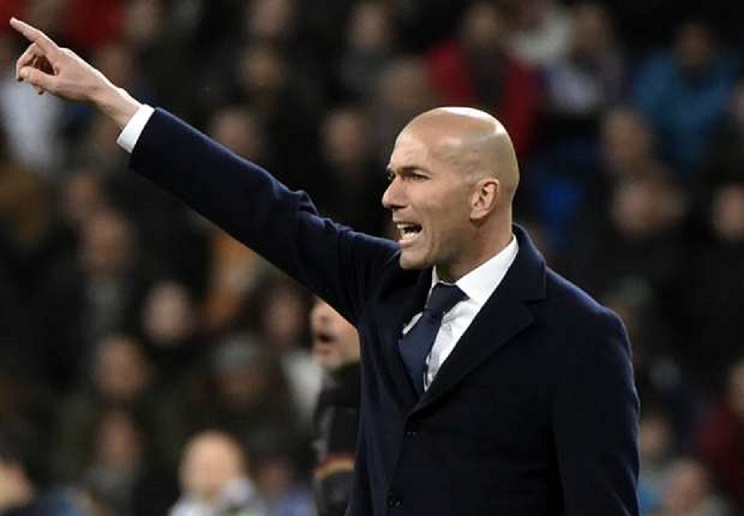 In a recent interview on Sky Sports, Real Madrid manager Zinedine Zidane welcomed the news confirming that Atletico Madrid striker Antoine Griezmann is fit to play. The two La Liga giants face off in Saturday's Madrid derby and a win will be crucial for either side, as they look to challenge for the league title.
The match will take place at the Estadio Vicente Calderon, where Diego Simeone's team will welcome the champions of Europe.
The Argentine manager will want to secure a win in the stadium in the last derby to be held there, before the Spanish giants move to the new La Peineta stadium in the summer, which has a capacity of 67,000.
Well, Griezmann's presence in this high intensity fixture seemed to be a major doubt, when he hurt his foot, representing his national side, in their 2-1 victory over Sweden, in their match last Friday.
The attacker has not shown any signs of discomfort during the training sessions this week and should be available for the big one.
Keeping the need to win in mind, Zidane said that he was "happy" to hear that his compatriot was fit and ready to face his team.
However, knowing the importance of this fixture, it would be rather ironic if Griezmann were to score the winner against Real and add to their misery.
So, is Zidane quite confident about his team and knows something that we don't and will the reigning champs of Europe manage to pull off a win on their travels?? Only time will tell!!