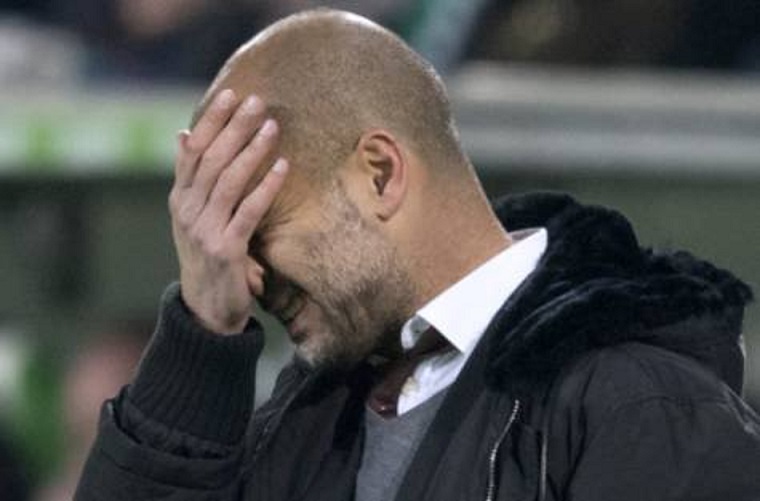 After taking a 2-0 lead thanks to errors from Tottehnam captain Hugo Lloris, Pep Guardiola would have felt his side had done enough to get three points, however Dele Alli and Son Heung-Min helped the North Lodon side salvage a draw at the Etihad Stadium on Saturday. City had truly deserved to be ahead after a searing first-half performance, in which they had laid siege to Lloris's goal but somehow, were unable to have taken the lead.
And City finally took the lead through a stroke of fortune when the Spurs keeper rushed out to meet a long ball, but only managed to head the bouncing ball into Sane, who had a simple finish to roll the ball into an unguarded net.
Kevin De Bruyne was afforded similar luxury five minutes later to tuck home after Lloris had inexplicably spilled Sterling's cross from the right. It was the Belgians first goal since September and was probably the easiest finish he'd ever have all season, as he gleefully scored from just a few yards out.
Pochettino refused to blame his goalkeeper who was the key to stopping the first-half onslaught by the home side. And his team bailed him out after the Citizens took a 2-0 lead.
The visitors' first piece of attacking incision got them back into the game, Kyle Walker latching onto a loose ball and whipping a stunning cross from the right, that allowed Alli the simple task of nodding home from inside the six-yard box.
Guardiola was apoplectic as Raheem Sterling was denied a clear penalty after Kyle Walker seemed to push the English winger in the back and Son Heung-min equalized within a minute as he placed a neat finish past Claudio Bravo. The former Barcelona coach then brought on Gabriel Jesus for a cameo role and the substitution almost proved to be decisive.
It looked like had clinched the dream debut-goal winner when he slid the ball home at the far post from De Bruyne's cross. He wheeled away in a wild celebration and kicked over the corner flag only to be informed by a ball boy that a linesman had correctly flagged him offside.
A point apiece in a 2-2 draw, does little for either side's title aspirations and if things don't improve soon, it could mean the end of Pep at the Etihad, way sooner than we expected.