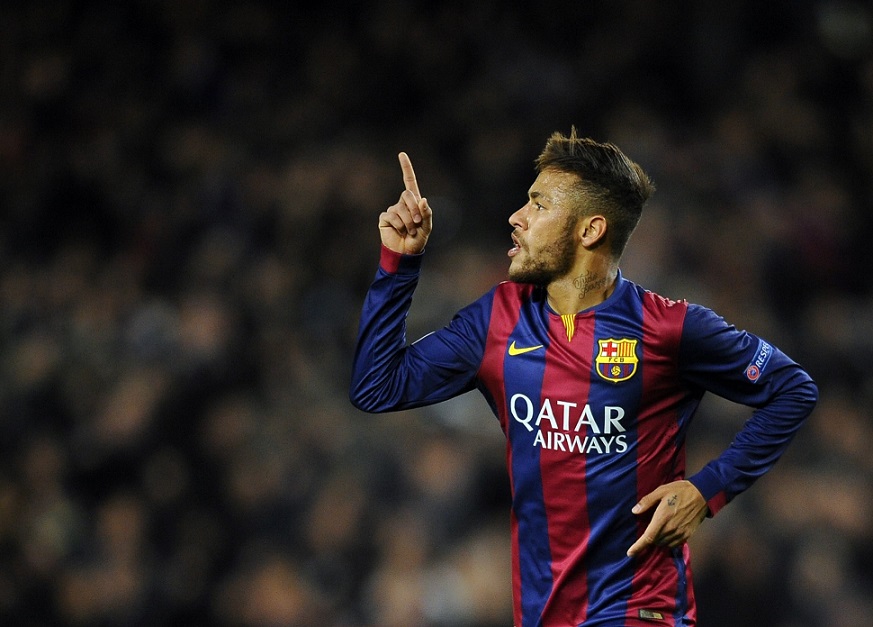 Barcelona winger Neymar is determined that his team can catch the league leaders Real Madrid until it is mathematically impossible and has claimed that every member in the Catalan squad is 'thirsty' to be crowned as the La Liga champions. However, the task is certainly not an easy one and they will have to bring the best out of their team so that they can come close to their target.
Fortunately for Barcelona they have a focused Neymar on their side. The Brazilian starlet understands the challenge that lies ahead of his club. More importantly, he now has the right mentality and mindset to help his team on the pitch.
Luis Enrique's men managed to cruise to a comfortable 3-0 victory against Athletic Bilbao at the Camp Nou on Saturday that brought them just one point away from the Los Blancos.
But Zinedine Zidane's men have two games in hand and have lost just once in the league this season. The European champions have been looking in supreme form and their lead could swell to seven points if they manage to win those two remaining games. They too are looking to win their first Liga title in five years.
And to provide some motive, last season proved that even a seven point lead at the top of the standings isn't safe at this point in the season. Neymar correctly pointed out that his club enjoyed a huge 12 point lead during the second half of last season and Real Madrid finally managed to cut the deficit by just "a point or two" after the last game.
Neymar said in an interview, "I know it is a little hard, but nothing is impossible. Last year, we were 12 points ahead of second place and we only won by one or two, if I am not mistaken. There are still a lot of games to go, a lot of matches, anything can happen and we are really focused. We are thirsty for the title and we are going for it."
If Barcelona are to come any close to Real Madrid, they will need to focus on each game individually and cannot overlook any opponent Dropping points to teams in the lower half of the League could come as a fatal blow to any title hopes.
Even if they do start winning the rest of their games, it might not be enough to overtake Real Madrid. Zidane's star-studded squad went on a recent 38 match unbeaten streak earlier this year and there's no firm guarantee they will drop enough points to give Barcelona a statistical chance for winning the title.