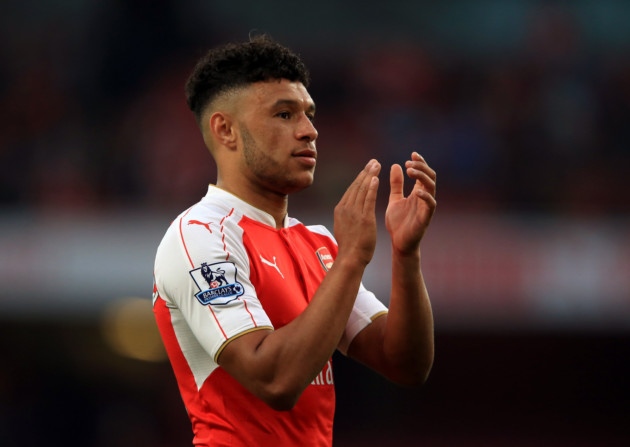 The claims that Arsenal's Alex Oxlade-Chamberlain could be leaving the Emirates at the end of the current term are still going around a lot, with serious doubts about his future at present. The Gunners have failed to live up to impress once again and the midfield star was unhappy with his role under Arsene Wenger, who did not provide him enough time on the pitch.
Arsenal have been knocked out of the Champions League once again and the race to win the Premier League title is all but dead, as it would seem at present.
The 23 year old Englishman is wanted by a host of top clubs across the country and continent and the Londoners' domestic rivals West Ham United are now part of the race as well.
This latest report states that the highly talented midfielder, who was initially wanted by Manchester City, Liverpool and his boyhood club Southampton is now a target of Slaven Bilic's side as well.
Oxlade-Chamberlain can play as a winger and also at the heart of the midfield, though his season has been tough so far at the Emirates, with his struggle to climb up the pecking order.
Though he has been impressive at times recently, he is still not confident that the French manager will put enough faith in him, in the days to come.
This has been his main concern for the attacker and could result in his departure from north London this summer, if Wenger fails to convince him that he is still to play a crucial part in his plans for the future.