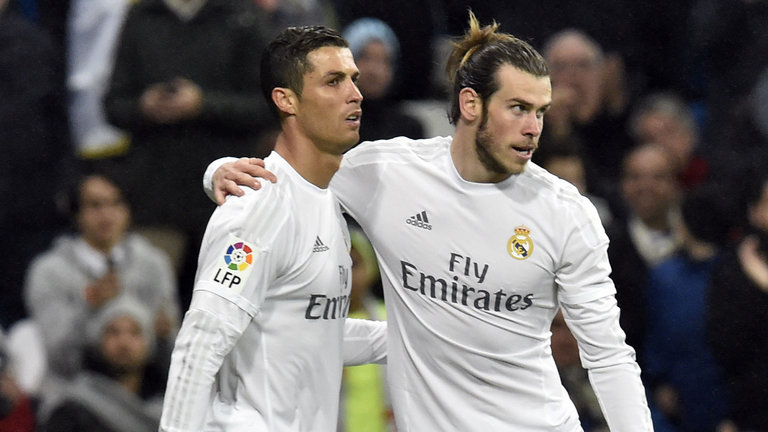 Manchester United has been all over the papers and now, Real Madrid's Cristiano Ronaldo has been linked to a return move to his former club. Though, according to recent media reports, The Portuguese international has no intention to leave his present club, there have been claims of a possible return to Manchester as well.
He has been playing superbly and this season is one of his best seasons in his career, with Real winning both the La Liga title and retaining Europe's top crown.
The 32 year old has made it clear that he does not want to leave the European Champions, though this will not stop the Red Devils from launching a bid, as they are desperately looking to improve their squad.
They are the presently the richest club in the world and has the capability of matching Ronaldo's asking price. It is reportedly said that Mourinho's club is looking to launch a massive £157m for the 32 year old in order to get his signature.
It looks unlikely that Ronaldo will leave Real Madrid but anything is possible, as money talks a lot these days and we have had various previous examples of players making the move back to their old clubs.
However, it will also depend on the fact how the former United star wants to end his career and where. Whether he chooses to go back to The Theatre of Dreams or wishes to live it out at the Bernabeu, the attacker will have to decide.
Another factor that could come into the move, could the influence of Sir Alex Ferguson, if he does interfere in the transfer saga at all.
The Scot could surely have a crucial part to play in bringing back Ronaldo to England, if the move does ever happen indeed.
We would also like to take this opportunity to congratulate Ronaldo on becoming a father once again. Cheers!!