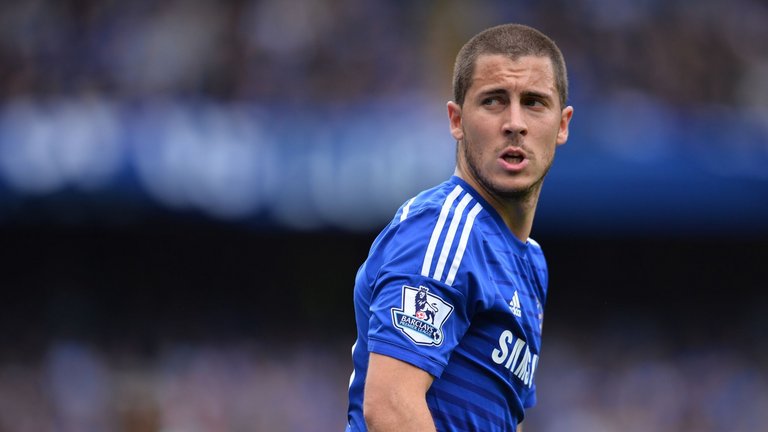 Zinedine Zidane is reportedly keen to buy the Chelsea superstar, Eden Hazard this summer and this can be a good move for Real Madrid as the Belgian star would replace Gareth Bale, who is reportedly linked back with a move to the Premier League. The attacker has been in great form this term and guided his side to a league title win already once again.
Hazard has played well for Antonio Conte's Chelsea this season and helped his side to win the Premier League.
The 26 year old has bagged 17 goals and 7 assists in all competitions in England this season which is another reason for Madrid's interest. His inclusion would strengthen the Spanish Giants as he has got abilities to play as a midfielder as well as a winger.
Hazard has got a 3 year contract at the Stamford Bridge and it is suspected that he would keep playing for the English Champions till he receives any offer.
The Belgian star has admitted that he would consider an offer from Real Madrid and might move because of his great appetite for the Champions League.
This transfer was looking probable and still has got a great probability but the chances have decreased as The Belgian Football Association has confirmed that Hazard has broken his right ankle and would miss the upcoming games against Estonia and Czech Republic.
Also, the attacker himself feels that this could be his worse injury every and reports had confirmed the same, which might push the champions of Europe on the back foot.
It is unknown that when he will revive from the injury but if it is a long term injury, this transfer might not happen. Real Madrid faced a transfer ban in the January transfer window for buying youth players from outside Spain but the ban is now lifted so they could look for some other replacements also.