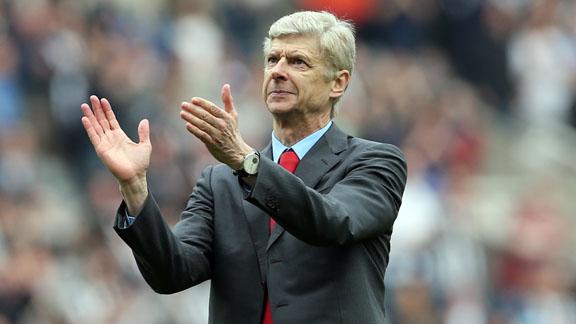 This is barbaric now. I mean, we all love Arsene Wenger and love looking at him being happy and celebrating with the team, but this is just not done. The FA Cup win was special to Arsenal, as we beat our fierce rivals Chelsea and the Gunners would have been proud of it and so would be the fans. However, a two year contract extension? Damn!!
Let me remind you that what we achieved this season is not real progress. Yes, we added a 13th FA Cup to our name and it was yet another title to the French manager's tally of endless silverware, but from the club's point of view, is this real progress?
After spending a couple of decades in the Champions League and failing to win it, year after year, we finally threw away the right to claim it this time round and will now not be able to represent England among its elite.
Not just that, our performance in the league was way worse than before most times and we luckily managed to finish with a Europa League spot, due to our good performances at the end.
Spurs also finished above us and we were trolled endlessly for our lack of consistency, with a host of players being linked with various other clubs across the continent.
How many of them decide to reject the temptation of moving to a club that can help them win some major titles and make a name for themselves, with glory, shall be seen by the end of this transfer window.
From a top of the league club, slowly sliding down to a mid-table one, if we keep going forward in this direction, by the time that Wenger leaves, we might be battling for a place in Europe in the years to come.
It is not right to sack such a man of respect and legacy, but why does the club need to keep offering him deal after deal. We could have just parted ways with him on good terms and he could have kept a supervisory watch, over the club, in the years to come.
Is this a football club or just another money making centre for our owners? Have they stopped caring for the fan's opinions completely or do they think that the "Wenger out brigade" is still just a negligible part of the audience still?
Whatever be the case, things need to be put back on track and Wenger is not the right man anymore, to get the job done!!