What's on the news?
Arsenal have had a good start at the transfer market this season, So far the Gunners have made two signings in Sead Kolasinac and have shattered their previous club record fee to land Frenchmen Alexandre Lacazette, And now a few German news outlets have reported that Arsene is eyeing to land young German Aymen Barkok as his third summer signing.
The Premier League giants are currently monitoring the 19 year old's situation at Eintracht Frankfurt and had initially submitted an official bid which was less than £10m, though the German club rejected it without a second thought.
Aymen plays as a attacking midfielder and has come up through the ranks of Franfurt's youth team and he went on to make his senior team debut last season where he made 18 appearances and managed to find the net twice and also set up his team mates twice.
It is now believed that the Gunners will once again table an improved offer for the German prodigy as they are keen to improve their squad depth and make him their third summer signing It is believed that Arsenal will bid again for the after Sead Kolasinac and Alexandre Lacazette.
The Gunners last summer made a huge mistake by letting Serge Gnabry go on permanent basis to Bundesliga outfit Werder Bremen and the young German showcased his brilliant abilities.
He made 23 appearances in the domestic league scoring 11 goals, so the champions of Germany, Bayern Munich activated his release cause and signed him.
Arsenal now have another chance to bring in a similar youth prodigy who has a bit first team experience too, Will a move be on the cards or the deal will break down time will tell.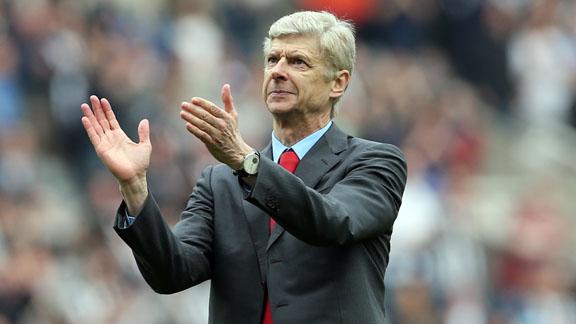 Performance in the transfer market so far –
The north London outfit have been doing really well in the transfer window this time around and have already signed some top stars. Things can only get better for them, if Wenger continues to spend wisely. The main concern for the French manager in this transfer window would be that he would not want to lose his main stars, who have been linked with a move away from the club.
Their inability to finish in the top four of the league, costing them a Champions League spot has been the biggest problem. They were poor and inconsistent, though they managed to do well in the FA Cup and win it once again.
Importance of the Community Shield-
Like every year the Community Shield actually has more significance than it may appear, as it can make or break a team's season. As Arsenal and Chelsea will go head to head this time, if Wenger does manage to hold on to stars like Alexis Sanchez and co., this early triumph could result in the retention of these top stars, if a deal does not happen till then.
Lifting silverware at such an early stage of the campaign is really a morale booster and the French manager will be hoping that he can win it yet again, as he has done so often in his career.