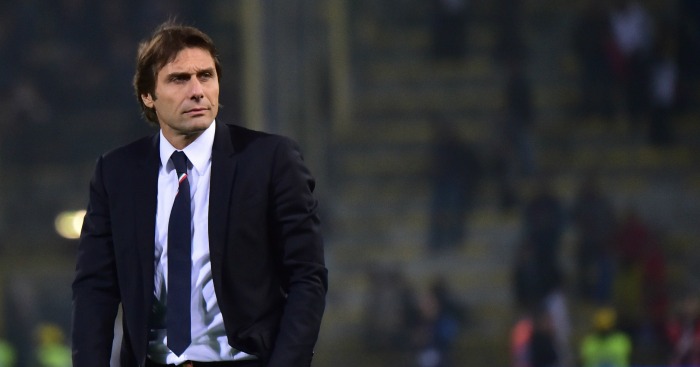 Finally Chelsea!!
The champions of England have completed the signing of defender Antonio Rudiger from Serie A outfit AS Roma. Antonio Conte has been rather quiet in the transfer window and has finally decided to step up and make his move, with the Blues looking to add more top stars to their current squad. He will be wearing the No.2 shirt, as stated by the reports coming in.
The news won't come as a surprise, as the defensive superstar was being linked with a move to the club for quite some time now.
It was bound to happen that the Italian manager would sign a high quality star, after winning the league in the previous campaign.
His team was impressive in the top flight of English football and Conte will hope that they can repeat a similar performance in the upcoming term.
Hopefully, Conte can add a few more such stars to his current team at west London and they live up to the fans expectations once again.
Rudiger joined the Romans back in 2015 from VfB Stuttgart and made a total of 56 appearances for the Italian outfit, scoring twice.
What can he bring to the club?
The player is just 24 and is versatile in his style of play. He can play both as a centre-back and a full-back and can really be an asset for the Italian manager. This could be the main reason that Conte wanted to sign him and it will be interesting to see what plans the Chelsea boss has for this young star, who could be a legend at the club and in the Premier League, in the years to come.
The Londoners need more stars, who can play as per Conte's liking and according to his plans and Rudiger has the capability to fit in. Hopefully, he can adapt quickly to the pace of the game in England and can make an impression.
Whatever be the update on his performances and any other news related to him or Chelsea football club, we will provide you an update from start to end. All you need to do is like our FB page and stay active.
Can he fill Terry's shoes?
This will be a tricky one. The player does have the talent to perform at the top level and only if he can co-ordinate with his defensive partners, life will be good for him at the Bridge. Conte will be hoping that the fans accept him and do not give him the stick after his recent comments.
If the club's faithful let him off the hook easy on that note, he might settle down easily into his new team and can perform at the top level for them. It won't be easy, but surely the fans would just be happy that he has signed for them, rather than their north London rivals, knowing the kind of talent that he is.