Story So Far-
Arsenal football club may be breathing a huge sigh of relief for now as the reported rumors of their star forward Alexis Sanchez have 'cooled down' slightly. Manchester City, Bayern Munich, Paris Saint-Germain and Chelsea have been doing business elsewhere and it seems that Sanchez is off the hook…for now.
The north-London club should be able to see off any fierce competitors for the remainder of the season considering their pre-season fixtures have already begun.
With Alexandre Lacazette and Saed Kolasanic already signed, the Gunners are still looking to do some more business before the transfer window shuts.
However, in recent reports, Arsenal manager Arsene Wenger has stated that he is 'positive' over Sanchez' future over the summer, meaning he will stay put at the Emirates.
The Chilean is currently on holiday after losing to Germany in the Confederations Cup finals and Wenger has insisted that the text messages sent between him and Sanchez have been positive.
Arsenal has already begun their pre-season tour in Australia and Sanchez is expected to join them by the end of the month.
Wenger was asked about the speculations and rumors surrounding his star player and he stated, "I have spoken through text and it was very positive."
He further added, "My thoughts are always positive. There is not a lot to resolve at the moment with the player. 

Players like Alexis Sanchez played the whole season, finished the season really tired and went off to play in the Confederations Cup.
 You can't tell them they are not having a holiday and must come back and continue, it is impossible."
"Usually you need three weeks but they will have a programme and can be involved after one week to ten days, and play a part in games," the Gunners' boss further explained.
Though, 28 year old Sanchez has just one year left on his contract and Manchester City were rumored to be close to signing Sanchez  for a fee of around £80m, with Pep Guardiola keen on working again with his former player.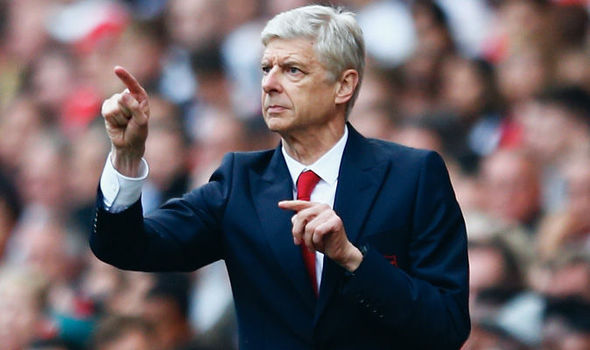 However, it seems Wenger has made it certain that Sanchez should remain at The Emirates for at least one more season.
Arsenal fans will be delighted to know that one of their stellar forwards will remain at the club despite not playing in the Champions League next season.
Despite the new signings are ready to boost their different departments. More good news to come with Ozil staying put at the Emirates as well? Arsenal fans will surely be hopeful for that now.
Recent update-
According to Paul Merson, the Gunners will suffer a heart-break this summer and Sanchez will leave, despite the recent claims that Wenger has made. The French manager wants to retain his talisman in north London.
However, the fact that they can't offer Champions League football and he wishes to win more major titles, might see him leave in order to join one of the club's top domestic rivals.
This could be sad news for the management and the fans, if Merson's words come true and you can like our FB
page
for all the stories and updates on the latest happenings, in the world of football.