Lemar's interest :
Thomas 
Lemar is now another one of a number of players at AS Monaco, who is attracting significant interest after a fantastic season in which Monaco won the Ligue 1 title, while also reaching the semi-finals stage of the Champions League. 
Reports suggest that Arsene Wenger has made a deal and the fee for the transfer is the only negotiable bridge left between the two clubs. The 21 year old is extremely versatile as he can play on either side of the wings as well as in a centre forward position. He is known to possess excellent dribbling ability and precision passing in the final third of the field.
Lemar is strongly left-footed but is also contempt with his right, he can strike a dead ball even from a long way out. At Monaco, he scored 14 goals and made 17 assists in 55 appearances last season, bringing him to the attraction of a lot of clubs.
The Gunners are preparing for what seems a formidable season in terms of their signings so far. Having not qualified in the Champions League, they seem to be bolstering their attack in a way that could be sending shivers down the spine of their rivals.
Having almost secured the precious duo of Alexis Sanchez and Mesut Ozil, to remain at the club they are building a team that is going to be strong on the pitch and having considerable forces of depth in the squad.
Alexandre Lacazette and Saed Kolasinac have already arrived at the Emirates but there are reports of stars leaving the club as well. Carl Jenkinson and Kieran Gibbs are expected to leave in the summer.
Bernardo Silva has already joined Manchester City in England and Monaco could become a shopping basket for other top clubs across Europe as Mbappe, Lemar and Bakayoko are a few names that are on the wish-lists.
The signing of Lemar could also open up the exit door for Alex Oxlade-Chamberlain, who could be seen moving to Anfield as Jurgen Klopp seeks interest in the Arsenal attacker.
Arsenal have already made two bids for Lemar which have been rejected this summer, but Wenger is seemingly adamant to secure another French forward who could be worth over £45m, as per Monaco. Lemar has also played for France at an international level but is yet to score for his national side at the senior stage.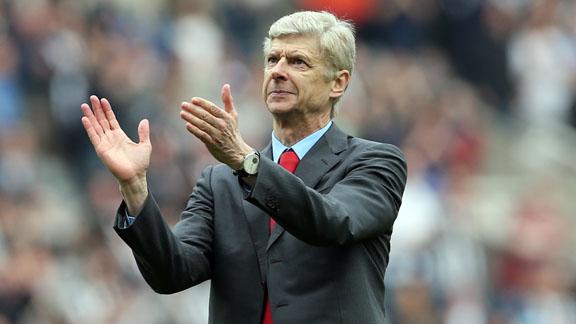 Arsenal's interest :
Arsene Wenger is
reportedly
read to 'break the bank' over Monaco star Thomas Lemar to land him at the Emirates. Lemar has been heavily linked with the Gunners over the past few weeks and Arsenal are 'very keen' to bring him to North London.
With making a record signing for the club last week, Arsene Wenger recruited Lyon forward Alexandre Lacazette who was brought for around £44 million which could go upto £52 million with ad-on's, he is finally looking to spend some of his owners' money to push for a top four spot next season.
Thomas Lemar is the current top-man on Wenger's wish-list and he it seems he wants him desperately. Having won the Ligue 1 with AS Monaco last season, Thomas Lemar caught the eye of many top clubs in Europe but he has been on Arsenal's radar for quite some time and Wenger is being persistent.
The 21 year old forward made 51 appearances having scored 14 times and notching up 14 assists for his team-mates in a stellar season last year helping Monaco clinch the league title. His versatility is one of the main attributes he possesses. He can play on either flank as an attacker as well as the main striker in the centre-forward position. Lemar has also been praised for his all-round game which includes – set-pieces, holding of the ball, key passing and long range shooting.
All these qualities fit perfectly in a bracket that suits Wenger's philosophy. However, Wenger has already had two bids rejected by Monaco, who are also not keen to let go of their sensational forward. Having lost Bernardo Silva to Manchester City and with other Monaco stars in the midst of transfer negotiations with other English clubs, the faithful Monaco fans fear a break-up of great squad.
Wenger initially made bids of £35m and £40m snubbed by Monaco at both times. But this time he may look to even break the recent record transfer fee for Lacazette.
"The 21-year-old France international has been on Arsene Wenger's radar for a while and it seems the Gunners are prepared to break the bank to get their No.1 transfer target
" said Betstars Director Of Training.
It will also be fascinating to watch Arsenal play next season with so many attacking options up-front inn the likes of Ozil, Sanchez, Lacazette, Welbeck and Chamberlain. But the signing of Lemar could mean the exit for Olivier Giroud, who would move further down the pecking order and eventually out of the club.
Latest Update :
The Ligue 1 outfit are trying to
retain
their star and are doing their best to hold on to him, which would be bad news for the Gunners. The French side has already lost one major star already and now on the verge of losing another. It will be interesting to see how things shape up and you can like our
page
to stay updated.