The Story So Far-
The Red Devils have been
linked
to a lot of footballers in the recent few weeks as Jose Mourinho prepares for his second full-season in charge at Manchester United. And the most recent player that has drawn attraction to the club is Tottenham's Eric Dier. Reports were suggesting that the Tottenham ace was reportedly forcing Manchester United to make a move for him.
Mourinho has also stated that he is willing to sign in more players to strengthen his squad and Eric Dier is a keen admirer of the Portuguese manager and wants to play under him.
Having being linked to Nemanja Matic from Chelsea and Marco Verratti from PSG, Eric Dier may not be a star signing that attracts glamour or stardom but he could play an important part for United during Mourinho's stint in charge at Old Trafford.
The 23 year old Englishman has been a key member for Mauricio Pochettino's team as he is a hard-working, young and energetic player in defense.
He can be utilized as a centre-back or as a defensive midfielder and he is usually equally effective in an attacking position in the centre of the pitch.
He is also a big figure which makes him an aerial threat either defending or attacking and can his team win big matches.
While there may be an affinity for Dier to join Manchester United, he is loved at Tottenham by the players and the manager which could not see him handing in a transfer request at such a fruitful time in his career, having blossomed into one of Mauricio Pochettino's most important squad members.
Dier has grown in stature as a player under Pochettino and Spurs are adamant about their valued asset being not up for sale.
Players like him have very high value as they can slot in for injured players in different positions at many places in the field providing solidarity.
Though he is priced at £40m, United, as we know will break the banks to get the acquired players they desire.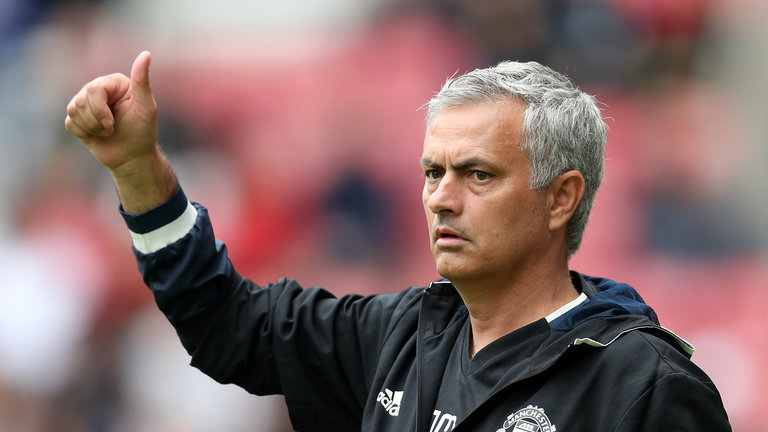 Latest Update-
The latest
reports
had further added that Jose Mourinho's side had stepped up their chase for the Englishman, who is surely a high quality talent and any club in the country would want to have him.
He is still just 23 and has a lot of time still left in his career as a player and can be a "legend" someday, depending on which club he spends his time with and the right kind of leadership.
Though Spurs has really progressed in recent times under the supervision of Mauricio Pochettino, it is still not comparable to the level of development and growth that he can get at The Theatre of Dreams.
Also, though the north London outfit have been doing really well in recent times, Mourinho has the nag of winning titles with every club that he manages, which he has proved once again in the previous campaign.
Whatever be the decision now, of the player and the club, you can like our page and follow the latest stories.