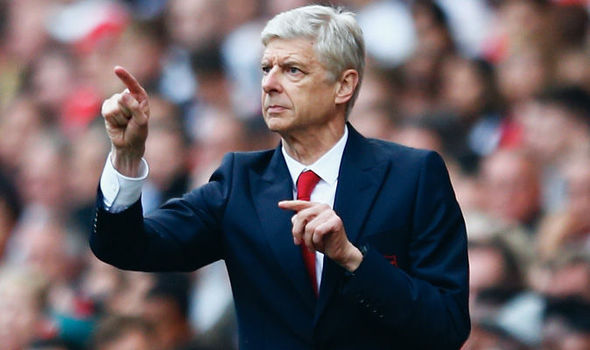 What The Boss Said!!
So far, Arsenal have managed to make only two impact signings in this summer transfer window; Sead Kolasinac and Alexandre Lacazette have arrived from Schalke and Lyon respectively. It has been difficult for the Gunners to recruit new signings in the summer window and their manager Arsene Wenger had this to say in a recent interview, about the entire situation.
"I am very pleased with our market because we bought good players who can integrate with our style of play, that's what we want. On the other hand, it is very difficult."
Talking about the huge cash splashes, he stated, "Today, the prices are out of proportion. The transfer market has become very demanding today. There is no transfer market anymore because the price depends only on the identity of the buyer."
"When you are English, you have straight away 50 per cent [extra] on the price of a player and that makes it difficult to act."
Certainly the inflation has affected the market value of players with funds being thrown out like nothing. Neymar is a prime example of such a deal, the former Barcelona man was transferred to PSG for an astonishing £198m, almost double the previous transfer record.
Players market value is now a lot more than what it used to be a few years ago. And with clubs short on transfer funds, like Arsenal, they have to make important decisions on which players need to be sold to earn revenue for spending.
The French boss further spoke about how he plans his signings and also added, "I expect to sell players first [before buying]. I expect players to go because we have too many players. It is not manageable and many clubs are in this situation."
There have been a few departures at Arsenal this season as Wenger looks to sign a few players before the transfer window shuts. But it won't be easy for him given the players sold aren't worth too much.
Gabriel Paulista and Carl Jenkinson have already left the club while Wenger is still in the process of letting Lucas Perez, Mathieu Debuchy and Kieran Gibbs leave to raise transfer fees. Should be an interesting week for the North London club.
What Does This Mean For The Club?
The comments clearly show that the French manager will not go ahead and spend big, unless he first manages to sell. This means that the club could be once again in a situation where we might end up losing a few big games and even smaller ones (like Stoke, which we were expected to win) and then and only then will Wenger react in January. Hopefully.
So this could mean that the Gooners will have to be patient and will be forced to wait, till some of the players are first sold, as Wenger will not be making the buy till then.
After re-selling some of the players that he had bought and letting go of some of the players, who do not have the fitness to play out an entire season, in the top flight of football, it seems that Wenger is sinking in his own pit of sand.
Hopefully, Arsenal can beat Liverpool on Sunday and Alexis Sanchez makes his return to the team, leading them to a triumph over the Reds at Anfield.
The Alexis Factor-
Alexis Sanchez has been declared fit to play in the game against the Merseyside outfit and could be the difference maker, if he has regained his full fitness. Arsenal have been missing a finisher at times and the Chilean international can provide the goals needed to win any game. Another boost is the fact that skipper Laurent Koscielny is fit to play as well.
The two might add sufficient quality that might push the visitors across the line, in terms of beating the Kops, who have not been in the best of form themselves. Let's see how this highly anticipated match turns out to be.
Do like our page for more stories and updates that might be coming in, prior to the transfer window being shut for the summer.