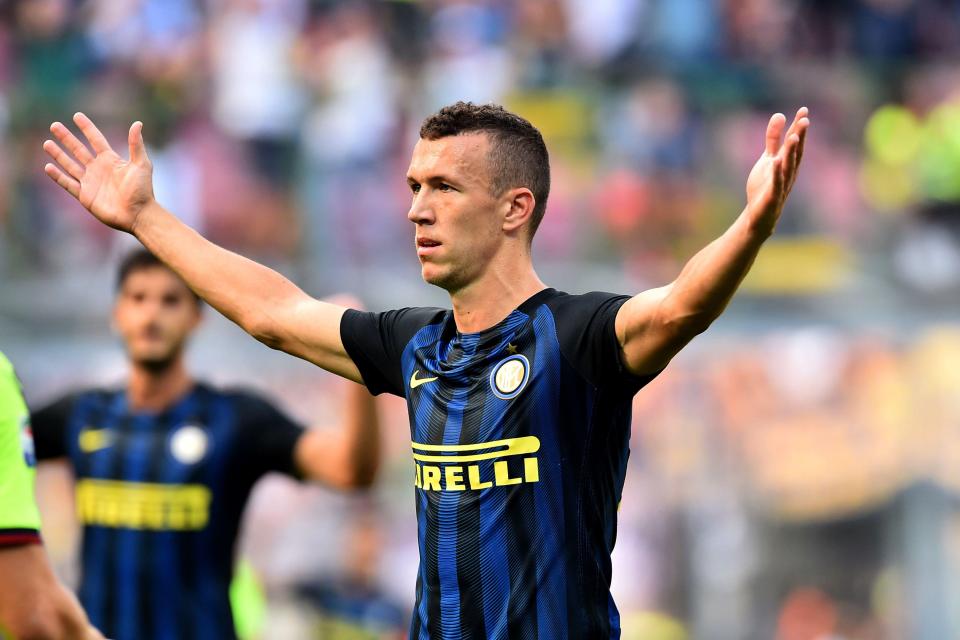 Manchester United's confidence:
The Red Devils seem to be confident of landing Croatian international Ivan Perisic from Inter Milan as both parties appear to have agreed to a £45m deal over the winger. Perisic is set to leave Inter Milan's pre-season tour in China to come to an agreement with the Manchester United transfer agents.
Perisic left home at the age of 17 to save his father's chicken business. He hasn't really found another chicken business ever since, but he has made probably more than his father's business could possibly achieve.
Now, he has the possibility of moving to England and join one of the biggest clubs in the world in Manchester United. But can the former Dortmund man find his feet in the Premier League?
Perisic possesses some breath-taking qualities, he is exceptionally fast and possesses very good technical skills.
His defensive abilities and effort have greatly improved over time because of his hard-work in training and he has now become a true team player; someone who is content with working within the system and bring his team-mates into the game.
He has become a player who doesn't need too much of the ball to pose a threat to the opposition or create an impact, instead he does so with his movement and thinking.
The 28 year old is able to create space and chances as much from transition; he can do the same playing against set defenses.
Believing in running past defenders rather than dribbling around them, he should fit in very well with Mourinho's philosophies.
Finally but importantly, he is an unorthodox winger, which makes it even more difficult for defenders as he usually prefers to cut inside and sneak into the box, where his height and decent aerial power is effective as well.
However, it should be important as to where he can be utilized as a player under Mourinho. With Martial, Mata, Young, Rashford, Herrera and Mkhitaryan all now having regular first-team football, it should be interesting as to where Perisic would fit in.
"
When I'm on the bench, I'm dying," he said at the time when Marco Reus was signed at Dortmund to replace him under Jurgen Klopp.
Former Manchester United has also backed his side to land Perisic stating, "It can be a boost for all the players. 
It not only excites the fans but also the players, when a new player comes in.
"
Having already poached Romelu Lukaku from Everton, Perisic would only bolster Manchester United's attack.
Latest boost :
The Inter Milan boss has given Ivan Perisic the green light for the move to The Theatre of Dreams now, which will be a boost for the Red Devils, if they are still keen on adding him to their squad, though the
arrival
of Nemanja Matic from Chelsea has already fortified their midfield even further.
 A lot of big stories still coming in and our
page
is the place to be. Like it to stay up to date with the latest happenings in the world of football and do take part in our monthly contest, starting once again from the 5th of August. Cheers!!