Story So Far-
Arsene Wenger is preparing to make his Arsenal side a formidable one for the upcoming season as he continues to keep tabs on footballers across all leagues. His latest interest comes in the form of Schalke midfielder Leon Goretzka, who played an instrumental role in Germany's 2017 Confederations Cup win.
The youngster has been described as one of the brightest talents in German football as he is believed to possess a lot of potential. And rightly so he has keen admirers in the likes of Real Madrid, Liverpool, Manchester City and of course Arsenal.
Wenger's Arsenal however, are reported to be front-runners to land the German's signature.
The 22 year old play-maker has apparently rejected a four year extension by his current club Schalke which would have seen him earn £7m a year.
He has just one year remaining on his current contract and as the German outfit look to part ways with midfield prodigy, Arsenal are keen on bringing Goretzka to the Emirates stadium.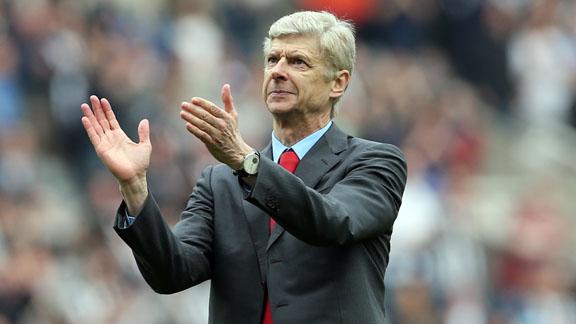 The north-London club is currently negotiating a deal with the Bundesliga side who want to tie him down at the club, but that seems unlikely at this point.
At 22, Goretzka has shown signs of a promising talent, a footballer who is a typical box-to-box midfielder who can control the tempo of the game with his either his passing or his tackling.
An intelligent player who can pick out the right passes as well as score goals for his side. He produces powerful shots from outside the area and has drawn comparison to Paul Scholes, but at six feet and two inches, he is also able to win a lot of aerial duels.
His versatility is also a key factor for any team as he can play as a defensive midfielder, attacking midfielder or a winger on either side of the field.
Goretzka has made nine international appearances for Germany and signed for Schalke in 2013 from Bochum, and has since played 116 times for the club, scoring a total of 14 goals
. In an impressive term last year he scored 5 goals and created three assists.
Wenger is certainly looking to strengthen his squad as he prepares a few more business decisions before the transfer window shuts. Goretzka is a huge talent but it should be interesting to see where he fits in a packed Gunners' midfield.
Real Madrid's Interest-
It has been
suggested
in recent times that Real Madrid have a strong interest in the player as well and will compete with the Gunners, in order to sign him. The champions of Europe had already approached him, in order to discuss a potential move to the Bernabeu and it seems that they might look to complete the move soon.
With the Spanish giants thinking of offloading some more players this summer, they might look to add the midfielder to their squad.
Well, whatever would be the story, only time will tell and you can follow this story and many others in the day to come, by liking our Facebook
page
.