Deal Done!!
Liverpool have secured a deal for Arsenal midfielder Alex Oxlade-Chamberlain earlier today after a transfer fee of £40m was agreed upon between the two sides. Chamberlain rejected an offer that was made for his services by the champs of England, Chelsea to join the Reds now, after signing a five year deal with the latter.
The 'Ox' has been wanting out of Arsenal for a while now after being unhappy with the new contract extension that was given to him by the Arsenal board. The England international, was at training with the national camp and completed a move to Liverpool at St George's Park with a few members of the Liverpool staff.
Chamberlain made 198 appearances for the Gunners under manager Arsene Wenger and scored 20 goals during his time after a move from Southampton in 2011.
On his Instagram post Chamberlain stated, "I know my choice might come as a surprise to many, and the decision to leave was tough after being a part of the club for so many years, but I feel that this move is right for the next stage in my ongoing development, "
And Liverpool boss Jurgen Klopp also stated his excitement at his fourth arrival this summer. Klopp stated, "This is someone making a tough decision to leave one great club and come to another great club and I think he had many options, so to get him means I am delighted.
"He didn't make an easy decision but I think he made a great one to go on this journey with this squad of talented boys and our great supporters. I welcome him to the Liverpool family."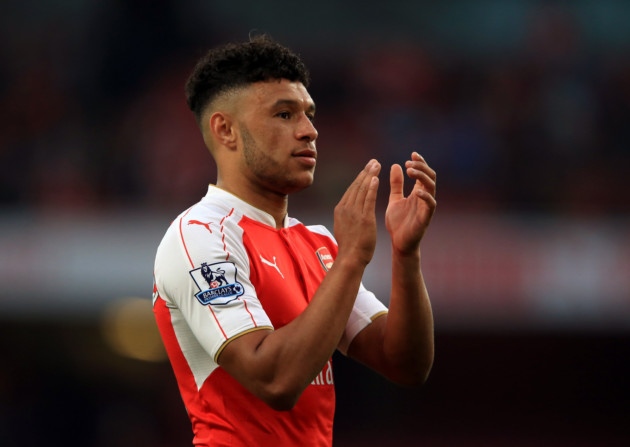 Klopp also revealed that that he was 'really happy about signing an exciting player, who is positive and willing to take risks, having the mentality to get better'.
A deal for £35m was agreed upon to bring Chamberlain to Anfield plus an extra £5m for ad on's. However, it remains to be seen if Brazilian star Philippe Coutinho would remain at the club.
Great Signing By Klopp?
He is young, energetic and highly skilled and was one of the highly talented players at the Emirates. He has the potential to be a top star for any team and is an asset. It will be interesting to see how the German manager utilizes him, now that he has managed to sign him.
Arsene Wenger has wasted yet another player at north London and this rising star now has the chance to make it huge at Anfield, if the German boss can make better use of him. There are still a few players that are being linked with the Reds and we will find out which more stars make the move to the Merseyside in the next few hours.
The focus is now on the big clubs in the top flight of English football to grab the impetus and make things happen and it will you can surely like our page and follow the latest news from the world of football.