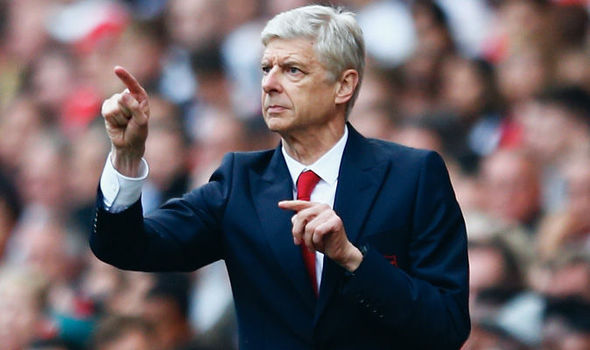 Three games in the current season have already been played and the start to the 2017-18 campaign has not been the brightest for the north London outfit. Arsenal finished 5th last season in the Premier League. So they missed out the chance of playing in the Champions League this season and would play in the Europa League. They had won the FA Cup last season and will try it finish in top 4  this season to have a taste of Champions League football again next season.
Here's have a look whom they include and whom they exclude in the squad this season.
ADDITIONS : 
1. Alexander Lacazette : Arsenal had brought the prolific goal machine  Alexander Lacazette from Lyon at around £46m transfer fee this season. He is a positive striker and will have good impact on the team as they need a frontman in their  line up.
2. Sead Kolasniac : Kolasniac was a free agent and Arsenal signed him up  from Schalke this season. The player has got a good physique and is a utility player also as he can play as both in central back or in wing-back position.
EXITS :
1. Alex Oxlade Chamberlain : Chamberlain wished to play in the central midfield position but he  was playing in the wing-back position at Arsenal in which he was not not happy to play. At first  Arsenal reached an agreement with Chelsea for the player but the player had chosen Liverpool as he was assured to be given a central midfielder role there. He was sold to Liverpool at £35m.
2. Gabriel Paulista : The player was sold to La Liga side Valencia at a fee of £10m this season, after he failed to make an impact at north London.
3. Wojeiech Szczesny : He was sold to Juventus at around £10m. Good deal as they have Petr Cech and David Ospina in the goalkeeper slot.
4. Kieran Gibbs : The defender was sold to West Bromwich Albion around £7m this season as Arsenal had signed Kolasniac.
5. Jan Toral : He was sold to Hull City at £3m this season.
6. Kaylen Hinds : The player was sold to Wolfsburg at around £2m.
7. Carl Jenkinsen : Jenkinsen was loaned out to Birmingham City this season.
8. Joel Campbell : He was loaned out  to the Spanish side Real Betis, after the manager did not see him fit to be part of the playing eleven.
9. Lucas Perez : Perez was not getting enough chances in Arsenal. So he was loaned out to Deportivo La Coruna this season.
10. Emiliano Martinez : He was loaned out to the Spanish side Getafe CF.
11. Yaya Sanogo : His contract had been expired this season and he joined French side Toulouse  FC  this season as free agent.
The overall transfer market was not very good for Arsenal. But they could feel morally strong as they did not lose players like Sanchez, Ozil, Mustafi in this transfer market and hope that Lacazette will deliver them the boost they needed to be in top notch of English Football.
I would rate Arsenal's transfer window this summer as 5 out of 10 and will say that it would be difficult for them to finish at top four this season. Overall, I personally feel that the Londoners needed a few more additions to the squad and that the quality still seems to be desirable, though they did manage to keep hold of Alexis Sanchez and Mesut Ozil.