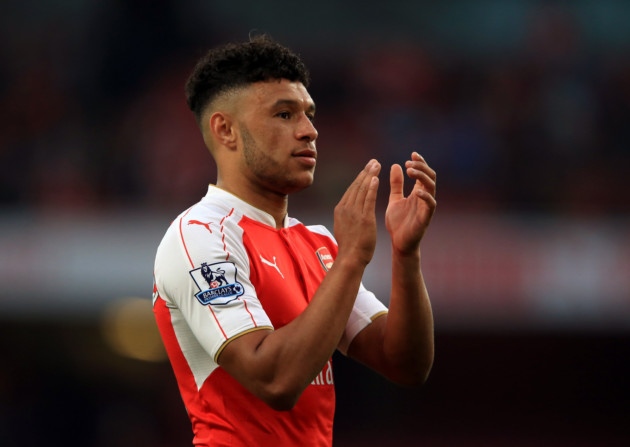 There was a lot of speculation regarding Alex Oxlade-Chamberlain's future at Arsenal, as the club were preparing a new contract extension for the winger. Though it seemed that Chamberlain isn't happy with a deal of under £100,000 a week, there was some confusion whether he would stay at the Emirates or just leave.
Premier League rivals Chelsea and Liverpool had been both showing an interest in recruiting the versatile footballer and Blues boss Antonio Conte has already had a £25m bid rejected for the player.
The versatile midfielder was into the final year of his contract at north London and would have left for free next summer unless he pens a new deal.
Arsenal manager Arsene Wenger has stated publicly that he doesn't want Chamberlain to leave the club and the Gunners were preparing another massive £125,000 a week deal, with a four year stay at the club as the Gunners staff and fans are optimistic that he will sign.
However, Chamberlain's representatives had stated that his future would have been decided this week, after talks held with the club and there still hadn't been any agreement on either party and there would be talks between the player and club following the latest offer that had been made.
Arsenal did not want to lose Chamberlain for free next summer, but faced the same situation with Mesut Ozil and Alexis Sanchez if the two stars did not sign contract extensions.
The Blues were quite keen on swooping in for an exciting 24 year old star and while Wenger wanted Chamberlain to remain at the club.
It would have been a matter that could have been sorted out, though the domestic rivals were extremely keen on the outcome of the meeting, as Conte had been preparing a £40m bid for the former Southampton man.
Wenger has stated that he is willing to make financial sacrifices and risk losing star players for free next summer, which was not the best thing to say, as his team were already not having the best of times on the pitch.
After the horrific loss to the Reds at Anfield, it seems that the England international became even more adamant to leave and for some reason he wanted to be part of Klopp's plans, rather than Conte's.
What could have driven him to take that decision is still unknown, it is clear that there was no love lost between him and his former team-mates, once he did make the move though eventually.
The Arsenal management did not handle things in the best possible way that they could have and if they were keen on keeping hold of him for the upcoming seasons, probably they could have done better.
However, the smartest thing to do now for Wenger will be to find a suitable replacement and fast and also keep a few players on his list, in case any of his other stars do decide to leave, with Ozil and Sanchez being linked with a move away.
Things could get ugly on the last day of the summer transfer window and do keep tabs on the latest happenings in the world of football, through our Facebook page.