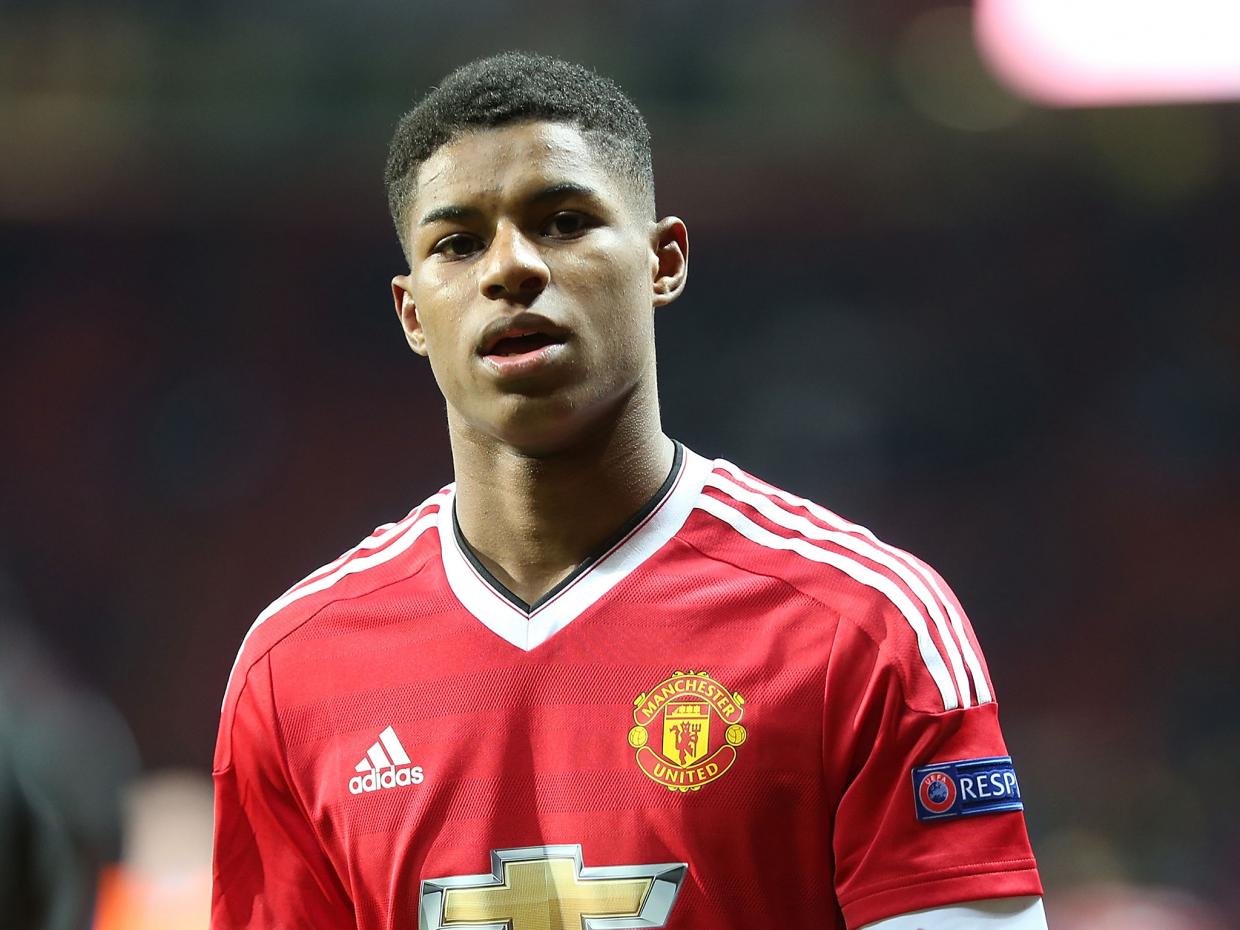 Early Report On Rashford-
Manchester United's youngster Marcus Rashford was  injured on the 76th minute of their match against Benfica in UEFA Champions League and had to be taken off the field. He had limped out of the field and could not sit on the reserve bench. He had to be taken off to the tunnel towards the dressing room for further treatment. Marcus Rashford's only goal at 64th minute had made the difference between two sides in that match.
Mourinho had this to say after the game, "Rashford I thought it was cramps because he was running so much, it was about muscular fatigue, but he felt something in his knee but to me it doesn't look a big thing."
The injury to the England international would have given the Portuguese manager more headache after losing Marouane Fellaini, Paul Pogba and Eric Bailly previously. Marcos Rojo and Zlatan Ibrahimovic are recovering from their respective injuries but no return date is still confirmed yet for them. So, Mourinho might have to try some juniors like McTominay in the match against Huddersfield Town in this upcoming weekend.
Latest Update On Rashford-
A recent Tweet from the club's official Twitter account did suggest that the player was fit and ready to go, as confirmed by the Red Devils' boss himself. It will be interesting to see whether it is true and whether or not, he will be able to start the game this weekend.
The Chelsea Problem-
On the other hand, David Luiz was also injured in the first half of the match against Roma after scoring a brilliant goal at 11th minute of the match. He had a problem in the calf muscle and Antonio Conte did not take any risk and replaced him with Pedro at 57th minute of the match to keep David Luiz fit for the match against Watford on Saturday.
Antonio Conte had this to say after the game against the Romans on Wednesday, "He has a little problem in his calf. In this moment, I can't risk my players, because we are playing always the same players so it's very difficult now to risk someone and to lose him for many times."
Recent reports have claimed that the Brazilian defender, who was recently dropped from the national team is fit to play. It will be interesting to see whether he starts the game or not, though.
Conte admitted after the match that Tiemoue Bakayoko had also some problem in the groin. It could lead to some serious problems in the Chelsea starting lineup as they would really lack experienced central midfielders against the match against Watford. David Luiz was tried in the central midfield position along with Bakayoko and Fabregas against Roma to recover the presence of N Golo Kante in the midfield. N Golo Kante is currently suffering from a Grade A hamstring muscle injury.
The new signing from Leicester City, Danny Drinkwater has also a problem in the calf muscle. So Chelsea will not have any renowned central midfielder other than Fabregas if Bakayoko could not be able to starting against Watford this Saturday. Antonio Conte might have to give opportunity to someone like Kyle Scott to prove their resilience in the bigger stages of the Premier League. Victor Moses is also out for few weeks with a hamstring injury.  But this injuries may lead to the opening for few youngsters to prove themselves in the bigger stages.