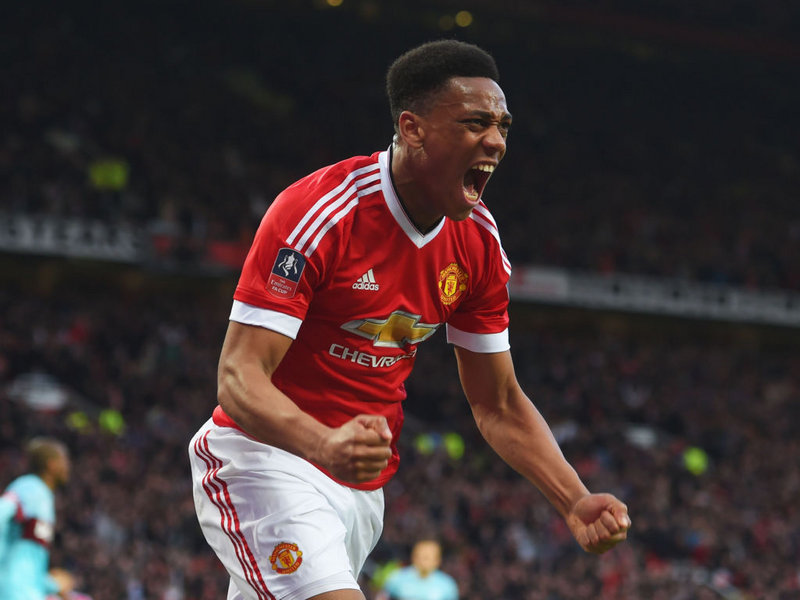 The Initial Dropping-
Manchester forward Anthony Martial has surprisingly been omitted from the French national squad by France manager Didier Deschamps. The winger has been in great form for Manchester United and his expulsion from the national team raised many eyebrows. However, Deschamps has defended his decision by not picking the 21 year old in his squad by stating, "He is a player who's probably better when he starts than when he comes on, a bit like Alexandre Lacazette. All 24 players want to start. Anthony is much better, he's decisive. The last game at CSKA highlights what he can do. He's getting back to a good level. He's more used by [Jose] Mourinho"
Certainly, Martial has flourished under new manager Jose Mourinho and is performing extremely well for the Red Devils. His five goals and five assists in eight appearances have helped Manchester United to the top of the table level on points with local rivals Manchester City.
In the Champions League, Martial was recently named Man of the Match against CSKA Moscow on Wednesday and achieved the same feat on Sunday against Burton Albion. This added more of a question as to why Martial was not included for France as the Blues took on Netherlands in their World Cup Qualifying campaign.
48-year-old Deschamps had back then added, "Anthony is a lot better because he"is making a difference in games. Of course, his last match put him in a very good light: he set up three and scored himself with a penalty. He's getting back to a good level, he's being used more by Mourinho.
"He could have been in the squad. It's a choice. He was there during the Euros, he went through a tough time, which he got over. I can only tell him to continue to make me think about him."
Martial looked certain to start for France with Ousmane Dembele out with an injury he picked up playing for Barcelona, but the Euro 2016 finalists certainly don't look short of attacking options with Antoine Griezmann, Kylian Mbappe and Alexandre Lacazette.
They currently sit on top of their group A with a one-point lead over Sweden and a win against Bulgaria on the 7th of October could see them clinch the group. Dimitri Payet and Moussa Sissoko were picked over the United forward which was an interesting choice.
The Recent Update-
Though the attacker has been reinstated into the squad, he has been in and out of the first team on a regular basis with the manager using him as a substitute more often than not. This may be a concern for the Red Devils' star, who will want to play regularly at the international level, though he faces competition from quite a few talented stars.
If he does not make an impact soon, he may not be part of the playing eleven at the upcoming World Cup next year, which he will surely want to avoid. He will want to initially earn a place in Mourinho's playing eleven regularly first and can then push for the same, at the national level.