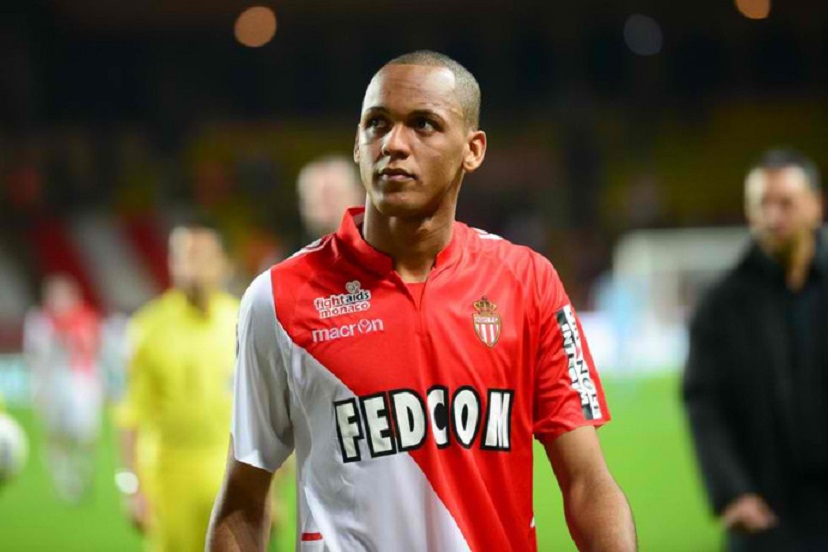 Blast From The Past-
AS Monaco midfielder Fabinho had earlier expressed his desire to leave the Ligue 1 outfit and Manchester United are keen to swoop up the Brazilian, with the English giants being informed that they had a chance of signing him. The Red Devils were reportedly seeking the versatile player as manager, Jose Mourinho is in need of a right-back at his disposal. The news came after Fabinho stated, 'The Club knows my will' in a recent interview.
The 23 year old played a vital role for Monaco last season in which the French outfit were crowned as Ligue 1 champions. But having lost Bernardo Silva, Benjamin Mendy and Tiemoue Bakayoko to Manchester City and Chelsea, the Monaco faithful feared a break-up of their title winning squad.
Having already signed Romelu Lukaku for £70m from Everton and Nemanja Matic for £40m from rivals Chelsea, it would depend if Mourinho is willing to spend a few more quid to bring in the classy Brazilian.
After a 4-1 victory over Dijon last week, Fabinho was asked about his future and he said, "I feel good, there is nothing to say about my situation, the club knows my will. I hope we will continue this way and that Monaco will still be okay."
Just a few weeks ago Monaco club president Vadim Vasilyev stated that Fabinho and Thomas Lemar are not for sale. But there is massive interest coming from Spanish champions Real Madrid as the heat for striker Kylian Mbappe keeps rising.
In an interview back then, Vasilyev had said, "We have kept all of the key players that we intended to keep. Fabinho is a must-have player in midfield who was being courted by all the major clubs. I will also address speculation about Lemar: he is staying with us. We have discussed this."
"We must not await further departures, rather arrivals."
United boss Jose Mourinho had also spoken out after a comfortable 4-0 victory at Old Trafford against West Ham and given his thoughts on the situation back then. The Portuguese stated, "We got a centre midfielder, we got a striker, obviously [we wanted] a player for another position playing from the sides."
"But we have players and if you cannot strengthen the team in these areas, we have people that we trust and we go for it."
Fabinho is capable of playing right-back or in defensive midfield and he made 72 appearances for Monaco. He is on contract with the club till June 2021.
The Recent Update-
A recent report coming in has now suggested that the Ligue 1 outfit has blocked any potential interest from the Red Devils and their domestic rivals Paris Saint-Germain for their priced asset. Monaco does not really seem keen on selling the 24 year old defensive superstar and are trying their best to keep hold of him.
It will be interesting to see what kind of tactics Mourinho and the Manchester based employs, in order to get through a deal for their target. Hopefully, they are able to offer the French outfit enough money for them to let go of him, though it will not be easy by any stretch of imagination.
Like the Beyond The Posts page and we will keep you up to date on this transfer saga and a lot more.