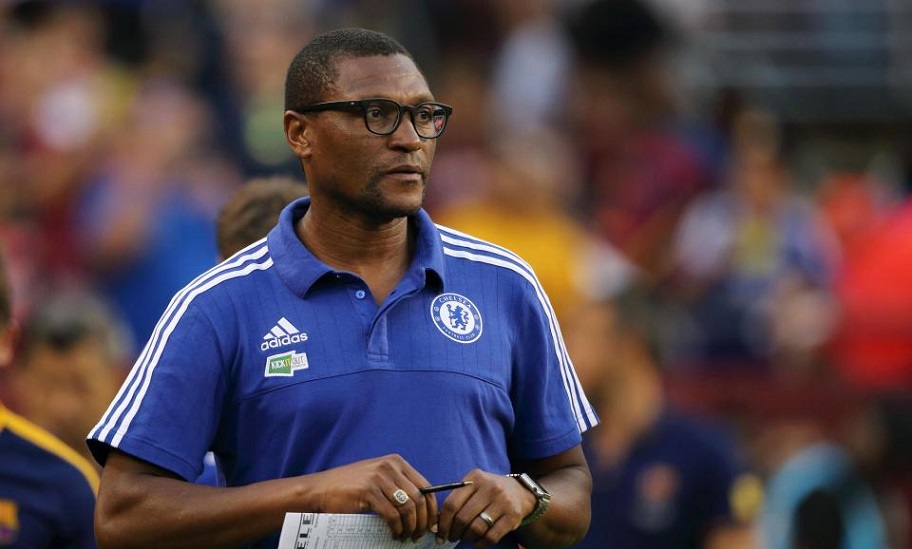 How Bad Will It Hurt Chelsea?
Michael Emenalo had stepped down from the technical director post of the Chelsea board. It was not a very much expected stuff from the former Chelsea technical director. The whole summer Chelsea fans were fuming over him due to failure of big signings. Antonio Conte was not very much satisfied with the summer signings of Chelsea this season. Only Alvaro Morata is one of the big guns, Emenalo was able to land in Stamford Bridge. But throughout the whole summer Conte was fuming over him to make some big signings to strengthen the squad which would be able to perform well in both Premier League and Champions League.
Chelsea are now going through a mixed sort of forms in the recent times. They had lost to Roma with a margin of 3-0 in the Champions League Group Stage match. But in Premier they are just one point behind Manchester United who are situated at the 2nd position in the League Table after the 1-0 win over Manchester United last weekend at Stamford Bridge.
The win against Manchester United had given Chelsea fans the utmost pleasure and news of the departure of Emenalo will give them a certain amount of happiness as the griefs of the supporters were increasing about Emenalo at Stamford Bridge.
But this would create a huge free space in the Chelsea Board as Emenalo was there for Chelsea from 2012-13. Eden Hazard was one of the most prolific signings for Chelsea under his period of time. But lack of big name signings from last two seasons had kept Emenalo's position at stake in Chelsea Board. The fans were frustrated during the whole transfer window after linking with so many big names but it had ended up with signing a very few number of players.
The contribution of Emenalo for Chelsea was incredible. Chelsea had won 2 Premier League Trophies, FA Cup, League Cup, Europa League and Champions League in Emenalo's period of time. He had worked with 10 different managers in Chelsea. He had also done a remarkable work with Chelsea youth team's progression also.
Chelsea owner Roman Abramovich had huge confidence on him. But sometimes you have to quit when you feel that your time is over by now. Emenalo realized that and stepped down from the Technical Director Post Of Chelsea.
Marina Granovskaia will take up the charge of him in Chelsea Board till the selection of new technical director. The rumours are there that Frank Lampard will take up the charge of this post. Chelsea fans will be really happy to hear this news and we can hope that this career of Lampard will be as bright as his playing days.
The Editor's View- What Next For Conte?
The Italian manager would be focused on the upcoming fixtures rather than the politics that is going around and will want to do his best, till the time he is with the west London, as they look to make a challenge for their Premier League title.
There will be a lot of planning going on during the weekend, as the international break sets in and the Blues prepare to face off against the Hawthorns once they are back.