It has now been confirmed that three top Manchester United stars Nemanja Matic, Phil Jones and Zlatan Ibrahimovic, will all be making their return to the playing eleven, for the Red Devils' top of the table clash against domestic rivals Manchester City. It will be a must win game for Jose Mouinrho's side, who will be trying to catch hold of Pep Guardiola and his side, at the top of the points table.
The Portuguese manager has been looking to put in a solid title challenge and his team's current campaign has been hampered by the recent injuries to his top stars, which has seen them drop points against clubs like Chelsea.
However, one of their key players who returned from the sidelines recently, but will miss this fixture will be Paul Pogba, due to the red card that he picked up against the Gunners.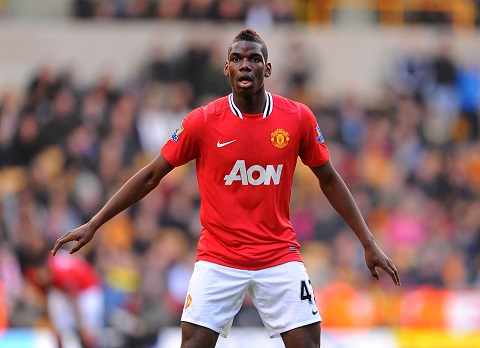 The addition of Zlatan to the long list of options that Mourinho will now have available for this game will be a huge boost with Rashford looking a bit rusty in recent times and Lukaku unable to make an impact in the big games.
An additional striker can always be handy in a top game and if City do manage to take the lead and United have to catch up with them on the night, the more attacking options, the merrier.
It is always good to have as many stars as possible fit and ready to go, with the crunch of fixtures that United (like every other top team) have to play in the month of December.
The return of Matic will also be a huge boost for the midfield of United, as he will really help break up City's play on the night. Matic has really stepped up since his move to Old Trafford and has showcased his quality this term, which is why his return will be a huge boost as well.
Jones will also give his manager more options to choose from for his defensive line and can add more quality at the back, though he has not been his manager's first choice by any stretch of imagination.
Mourinho will want to cut down on the gap between his team and the Premier League leaders, as they look to challenge for the title this term.
If City do manage to beat their fierce rivals, it could possibly mean the end of all hopes that any team has to win the top flight of English football. This is the main reason why Mourinho will not want to drop points in this crucial fixture.
Contest Time-
The game is set to be a top fixture and we are having a MEME contest for the same on our Facebook page, with the winner getting some goodies. Hopefully, you guys can really hit it off and win some free prizes. Here is the link to our page. Like it and take part in the contest and yes, hopefully your friends help you out in winning some amazing prizes.