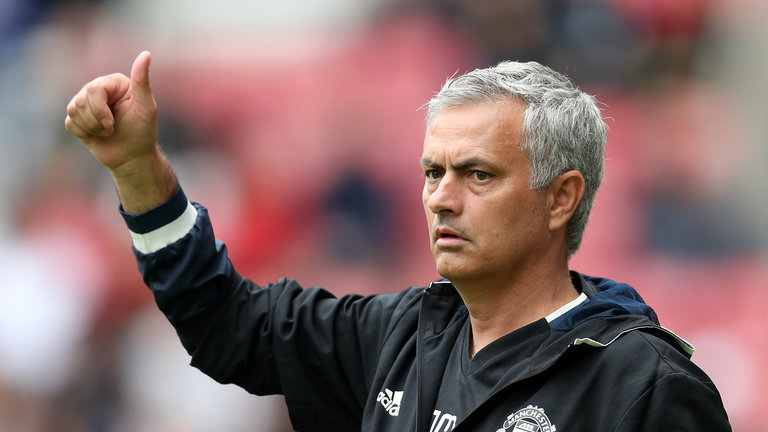 It seems that Jose Mourinho has already decided who is going to be his number one signing of the winter transfer window and that name is none other than Ryan Sessegnon, a young wonder-kid who currently plays in a lower division of English football at Championship level in Fulham.
At the moment, Manchester United are nowhere close to winning the Premier League as they sit in 2nd place, 14 points behind Premier League leaders Manchester City. Their noisy neighbors have been in a great run of form winning 17 games in a row and look favorites by far to clinch the English Premier League. And therefore United boss Jose Mourinho has been wanting to add strength and quality to his ranks in defense to compete with the League counterparts.
Most recently, the injury-hit United defense conceded a late goal against Leicester City at the King Power stadium despite the Foxes being reduced to 10 men in stoppage time. And having spent close to £200m on Paul Pogba and Romelu Lukaku combined Mourinho will know that he needs reinforcements in his defensive department. Eric Baily has been the standout defender for United so far, but the Ivorian's injury has led to a downfall for the Red side of Manchester ever since.
Mourinho is still using make-shift wingers as defenders in the form of wing-backs. Antonio Valencia has slotted in well at the right-back position but is not a natural defender and on the other side of the pitch, England international Luke Shaw has not impressed as highly as many of the United faithful had expected. Ashley Young is also a natural wide player who is forced to play in a left-back position, but again, the former Aston Villa man has found it strange to adapt to his new role.
These problems have prompted Mourinho to look into the transfer market to bring in a fresh new left back to cement his place in his starting eleven. Sessegnon seems to fit the bill. The 17-year-old has was close to joining Tottenham Hotspurs earlier this summer, but a £25m bid was rejected by their London rivals, Fulham.
Sessegnon signed a three year deal with Fulham, but it's quite certain that the left will be leaving Craven Cottage before his contract expires. He has impressed heavily in his time this season after scoring a hat-trick against Sheffield United last month and he has also added another goal and notched up two assists in 22 appearances for the East London outfit.
There are a host of clubs interested in the services of Sessegnon including Liverpool as well, who have yet to find a solid left-back having seen Alberto Moreno commit too many errors in defense for Jurgen Klopp. But Sessegnon is still young and may have to adapt to the Premier League if he moves to a top division club in the January transfer window. But the Red Devils currently lead the race to sign former Sunderland winger Stephane Sessegnon's cousin Ryan Sessegnon and are hoping to sign him for a fee of £25 million in the new year.