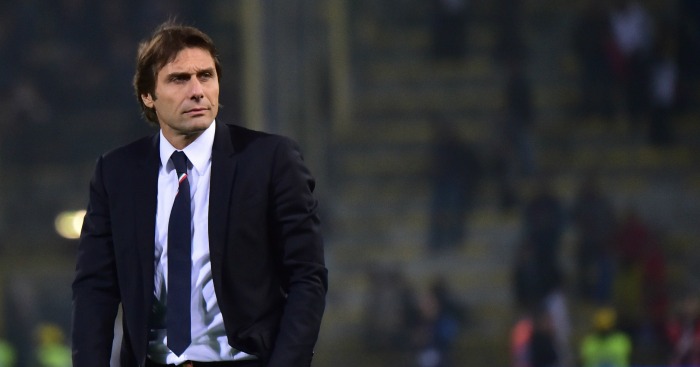 January starts and so does the never ending transfer rumours. However there is one such "rumour" which has caught many eyeballs. Yes you guessed it right ,Andy Carroll to Chelsea. The 6'4 ft tall striker has so far been one of the best attackers for West Ham. Although he hasn't been as consistent this season as of his previous season under the coaching of Bilic.
The Blues are looking to reinforce their "arsenal"  (No pun intended) since Michy Batshuayi has fallen further down the pecking order and hasn't quite yet impressed Antonio Conte. The Italian is looking to offload the former Marseille man with La liga side Sevilla and Newcastle United both interested in the services of the 24 year old Belgian.
But first Conte wants to get a proper replacement ; only then will he allow Michy to leave. Fresh reports coming from the British media outlets stating that Chelsea could make a possible move for West Ham striker Andy Carroll.
The Blues are so far struggling to make any real progress with other potential target. Hence they have zeroed in on the former Liverpool man. If this deal goes through it won't make any huge impact on Chelsea's attacking prowess.
Perhaps the most obvious issue of utilising the forward as a lone centre-forward is the one dimensionality of the 29 year old. Although he is exceptional in the air, he is not so effective on the ground. His link up play is piss poor and passing is average. Andy Carroll's style of play suggests that he is more suited to long ball football and the Blues prefer to play with high intensity and possession. The Englishman would not be comfortable making those quick runs to receive a pass from Eden Hazard.
Antonio Conte must realise that Michy Batshuayi is the perfect candidate to be a backup striker for Alvaro Morata. He posses both pace and strength, while he also produces the flair that suits Chelsea's philosophy or style of play.
However, the former Juventus manager has placed no such faith in the Belgian and the Belgian is now on the brink of leaving Stamford Bridge. The Blues need to bring in someone who can fill in for the misfiring Spaniard on a given day which is already proving to be a tough task for them.
The winter transfer window is always inflated. The Hammers would be reluctant to let Carroll go for cheap considering that he was bought for a fee of £15 million. David Moyes knows that Andy Carroll is the man who can save them from relegation and it will prove to be tough for them to replace him. Chelsea will have to table a lucrative offer in order to secure his services.
In my opinion Michy Batshuayi must be given another chance by the manager and Conte knows about the potential of the Belgian forward. The 24 year old Belgian is certainly a better option for Conte to go with rather than bringing in another mediocre player and hampering further chances of winning a silverware this season.