It seems like things are slowly but surely falling into place for Arsenal football club. The North-London club is now reportedly close to offering a contract extension to German star Mesut Ozil to keep him at the club for a longer period of time. Arsene Wenger is beginning to sort out his club now, after allowing Chilean forward Alexis Sanchez to leave to Manchester United in a swap deal with Armenian star Henrikh Mkhitaryan, he made sure that his most prized asset did not leave for free in the summer as his contract would have expired. But now his treasured play-maker Mesut Ozil may be ready to commit his future to the Gunners which would be a huge boost of confidence to the Arsenal side.
In a recent interview, Wenger has hinted on the importance of keeping Ozil at the club and has faith that he would sign a new deal, the French manager stated, "Our intention is to keep Ozil at the club. Hopefully, we will manage to do that very soon."
He further went ahead and added, "Not close enough to be optimistic but not far enough to be pessimistic. The vibe I get from his commitment, focus, and desire, he behaves like someone who is ready to commit. After that, contract negotiations are what they are. We aren't close enough to tell you yes, he will stay."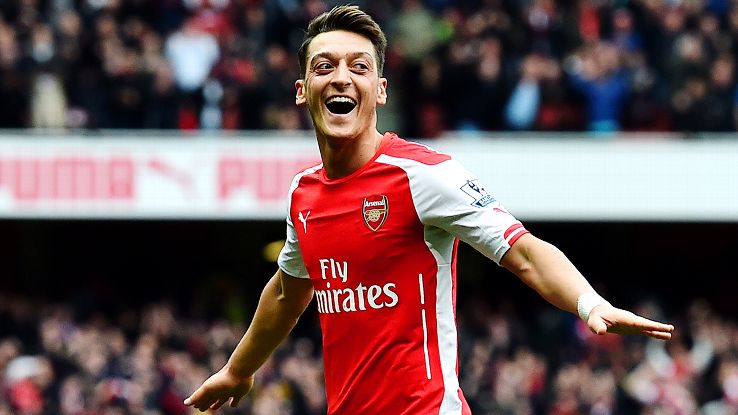 The Arsenal manager also spoke on Santi Cazorla, the Spanish midfielder has not featured for the club since October 2016 after sustaining an ankle problem but Wenger had good news on the 33-year-old this time, "He had a new surgery. I am not informed about his medical situation. I wished him well about two weeks ago but he hasn't come back yet.
"Medical people know better than I do if he will play again in 2018", "It will be hard for him. We love him and he is a great footballer but you need to be right to play at the intensity of the Premier League. It depends on his medical availability at the top level. If he is fit, yes. If he isn't, then we have to see", explained Wenger. Cazorla too runs out his Arsenal contract at the end of this season.
The Sanchez exit from the Emirates stadium could be a blessing in disguise as Ozil and Sanchez were two different kinds of players and maybe now Mkhitaryan could be a better-suited player to play alongside the former Werder Bremen star. The 29-year-old attacker can also play in a winger's role and makes Arsenal tick with their football in the centre of the pitch. A new contract for Ozil could mean that Arsenal will keep hold of a world-class player who joined the Gunners in 2013 for a fee of £42.5m on transfer deadline day.
For now it is a good time to be an Arsenal fan, they are back to playing their quick, philosophical football that Wenger demands and also managed to beat Chelsea at the Emirates to book their spot in the finals of the League Cup where they will face Premier League leaders.
Despite the departure of Sanchez from the club, the team has risen to the occasion beating Chelsea in the League Cup and is looking positive. Hopefully, they can keep this round of form going now, as we head into the business end of the season.
A League Cup final awaits the Gunners apart from their Premier League and Europa League fixtures that follow as well. It will be an interesting period, as Wenger will also want to get his hands on some talented stars, while the transfer window is still open.
Header