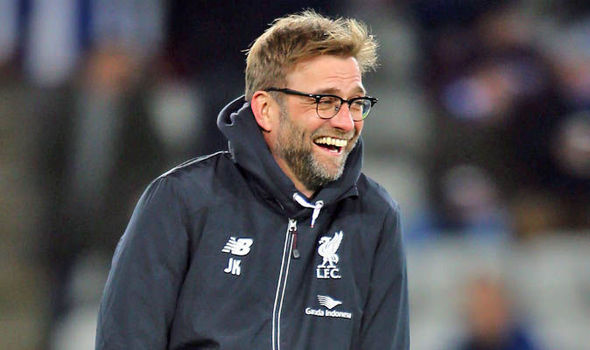 There have been rumors floating around Merseyside that Liverpool forward Daniel Sturridge is all set for a comeback to the Liverpool squad as in an FA Cup tie against West Bromwich Albion on Saturday. This news comes as a shock after the English forward was linked with a move away from the club since quite a while with Inter Milan reportedly favorites.
Daniel Sturridge has been a top-class player throughout his career but has never really gone on to make many appearances for Liverpool as he would have wanted to. There is no denying his ability with a lethal left-foot and qualities of a forward who would be able to score goals against any sort of defenses. But his injury-hit footballing career has always had a stop-start motion as it kept him from becoming the player that many expected him to be for England and Liverpool.
With these injury problems, there was a lot of speculation about Sturridge's future as he also lost his place in the first team as the Reds boss Jurgen Klopp bolstered his attack. The German manager preferred Brazilian false number nine Roberto Firmino to Sturridge in the center-forward position because of his work-rate off the ball. And Sturridge's injury woes caused him to fall further down the pecking order as youngsters like Danny Ings and Dominic Solanke were the next choices.
And the former Chelsea striker was linked with a move to the San Siro to join Italian giants Inter Milan over the course of this winter transfer window but it now seems that Klopp is ready to give the 28-year-old another fresh start in his Liverpool career. After a shock 1-0 defeat to Swansea at the weekend, Klopp may rethink his decision to allow Sturridge to leave as he may need re-enforcements to bolster his attacking options.
Sturridge however, preferred a move to La Liga outfit Sevilla, but the Spanish outfit did not have any interest in signing the fallen superstar. And Inter Milan wanted to bring the English forward to the San Siro but a breakdown in negotiations between the two parties stalled the move.
The left-footed marksman can be extremely deadly on the frontline as he possesses incredible pace and understanding of the game. His quick-feet and trickery allow him to get past opposing players with ease and has a great record to find the back of the net.
Reports now claim that Sturridge will remain at Anfield and is set to make a surprise start in the FA Cup fourth round against West Bromwich Albion this weekend. It could be a good choice as Klopp could be able to rest some more key players for their Champions League fixtures next month. Since arriving at Liverpool in January 2013, for a fee of around £12m and made 98 league appearances scoring 48 times for the Reds.
The Merseyside club will be desperate to keep hold of a star player who is willing to impress to justify his selection in the FIFA World Cup in Russia during the summer.