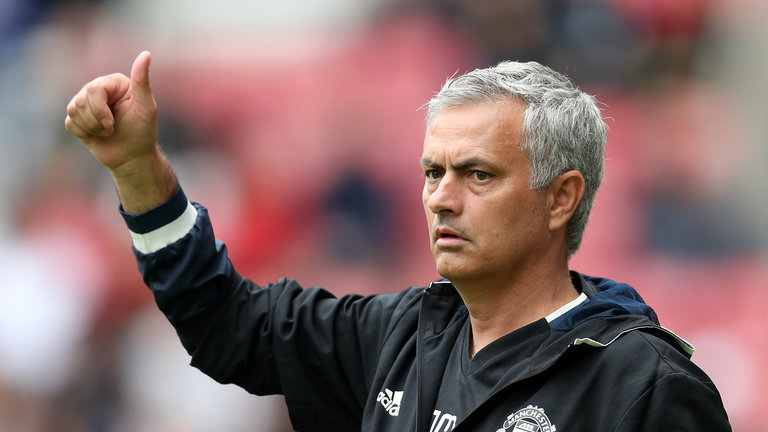 Story Back Then-
There are a lot of clubs in the world who would love to have Liverpool superstar Philippe Coutinho but the latest club that are interested in bringing the Brazilian star are Premier League fierce rivals Manchester United. The Red Devils boss Jose Mourinho is now reportedly targeting Coutinho to play alongside record club transfer Paul Pogba in midfield.
It seems that everyone wants a piece of Philippe Coutinho after Barcelona and Paris Saint Germain confirmed their interest in the attacking superstar, Manchester United are the next top club ready to bid for the 25-year-old.
In the summer of 2017, Barcelona was willing to bring in Coutinho to the La Liga after losing winger Neymar to Paris Saint Germain for a record fee of £198m. Although a bid for Coutinho was offered, Liverpool quickly refused to let go of their prized asset. But the former Inter Milan winger submitted a transfer request to the club which again was rejected by the Liverpool board.
The Catalan club then increased their bids in hope for the Merseyside club to agree to a deal which finally went to £138m. But the Reds were adamant that Coutinho was going nowhere in the summer. Things have been different ever since, with Liverpool now playing fabulous football and Coutinho being present in the heart of it. The Brazilian has been playing some of the best football in his career over the past few months.
But with the Red side of Manchester unable to keep up with their noisy neighbors, who currently sit on top of the Premier League at the moment, Mourinho is looking to head into the transfer market this month to purchase a quality winger.
Having missed out on Inter Milan's Ivan Perisic in the summer, a deal for the Serbian seems farfetched but with Coutinho wanting a move to Barcelona, Manchester United are looking to make a push for the highly unlikely signature of Coutinho.
Coutinho would fit in perfectly in any team because of his excellent passing and vision on the field, and his versatility to adapt to the center or play on the flanks is a huge bonus to have. His traits also include long range shooting which is generally a trademark of most of his goals. Barcelona looks at Coutinho as a possible replacement for the aging Andreas Iniesta, who barely lasts the full 90 minutes anymore.
Liverpool boss Jurgen Klopp is completely unwilling to let go of Philippe Coutinho in the January transfer window but with the high prices in the transfer market, Liverpool may have no choice to sell their superstar. And this is where even the most hated rivals Manchester United can take advantage of.
Coutinho will most certainly not leave Anfield for a fee of anything under £100m and United may have to break the bank once again if they are to land Coutinho. They did so with Paul Pogba last summer and Romelu Lukaku this summer. Highly unlikely for them to do it again or not?
Story Now-
Coutinho has completed his move to Barcelona now for a fee of €160m (£142m). Stay tuned for further details.