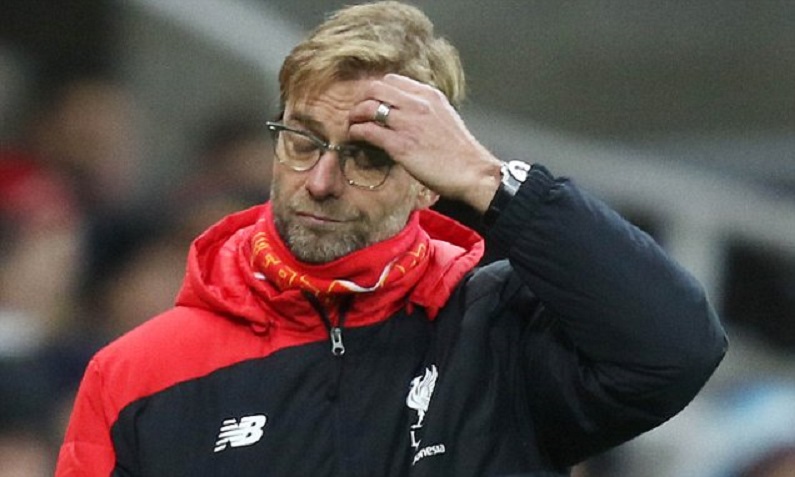 Nou and Barkley to Chelsea , Van Dijk to Liverpool taking the major chunk of attention of the EPL fans
so far.
Liverpool couldn't stop the inevitable from
happening this winter.Klopp would definitely be on the lookout for a decent replacement for the Brazilian talisman.
With RB Leipzig now confirming that Naby Keita won't be moving to Anfield this January, Klopp may make haste and try signing someone else because
there is lots to play for in coming days and five months without a player of Coutinho's calibre will be too dangerous prospect for the club.
So, we here at "Beyond The Posts " take a look at the players linked with Liverpool's rivals and want would they bring to the team ,if at all klopp steals
them from under his rival's noses.
1. ALEXIS SANCHEZ:
Linked with: Manchester clubs
Alexis Sanchez is the most obvious name in this list with the Chilean available for just £30m now or on a free transfer next summer.
Alexis is a workhorse and a kind of player any manager would love to have in his team.
2. HENRIKH MKHITARYAN :
Linked with: Arsenal
Mkhitaryan was a wonderful player at Dortmund but unfortunately couldn't replicate that in the "Theatre of Dreams".Maybe a passionate manager like Klopp could make the difference? you never know…
3. RIYAD MAHREZ :
Linked with: Chelsea
Mahrez has proven himself to be an important player for Foxes.His title winning campaign will forever remain as a fairytale. Klopp should go all out on this and test the Foxes resolve to hold onto their star player. Rumour has it that a fee in the region of £42m will do the trick.
4. MESUT OZIL :
Linked with: Mancheser United
Alexis Sanchez is on the move this winter and that is assured thing.So it's likely that Ozil will stay for now because the Board would definitely not allow two star players to leave in the same transfer window. If Klopp somehow gets his hand on this player then Coutinho replacement is something he shouldn't be worrying about anymore.
5. MALCOLM :
Linked with: Arsenal
Arsene Wenger eyes this young Corinthians player as a perfect replacement for Alexis Sanchez.He is young and is available for £44m. Klopp may look at this player as a better deal compared to 29 year old Sanchez , who may have reached past his prime.
6. DANI CEBALLOS :
The condition of Ceballos is being monitored by many other clubs too and his agent has apparently held talks with only Liverpool, with a move to Anfield looking possible in the days to follow. They are being considered the favourites to snap him up considering the money they received from Barcelona last week.
The former Betis star is said to be highly unlikely to go for a high price considering his limited game time at the Bernabeu. The Reds can have the X-factor, like I said that they received an enormous £142m from Barcelona for Coutinho and they could pretty much beat any club in the world to acquire the 21 year old's services.