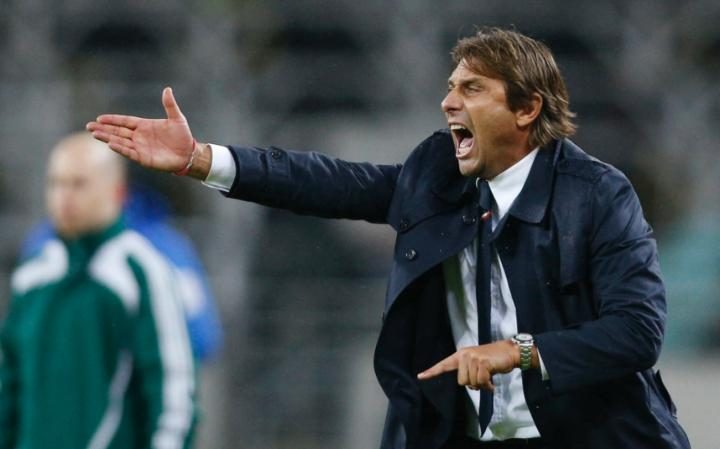 In quite a dramatic tale of events, Chelsea forward Michy Batshuayi could be moving to Bundesliga outfit Borussia Dortmund before the end of the winter transfer window. The move comes as a shock after Chelsea will allow a striker to leave the club with the Londoners struggling for goals.
With Chelsea's London rivals Arsenal, close to signing Borussia Dortmund striker Pierre Emerick Aubameyang, the German club is now looking to replace the Gabonese forward with another quick fox in the box and they have figured out an ideal replacement in Michy Batshuayi.
The Belgian has been struggling for game-time at Chelsea, as Antonio Conte has preferred to play Eden Hazard as a centre-forward in the absence of the main striker Alvaro Morata. Having arrived at Chelsea in 2016, Batshuayi has made just 32 appearances in the league, most of them coming off the bench, and has scored just 7 times.
And with Dortmund set to lose their goal-machine in the form of Aubameyang, they would need a striker who scores goals on a regular basis just the French-born forward. The sale for the 28-year-old attacker would generate close to £60 million for Dortmund who is in 6th place on the Bundesliga, struggling this season.
But Batshuayi can be a decent replacement for Aubameyang, given the German club want him just for the remainder of the season. The Belgian marksman is a goal-scorer if players around him can provide chances. And Dortmund does have a strong bunch of creative players who will be able to carve out openings. Michy has been described by many football fans as the future Drogba, due to his strength, speed, and understanding of the game. He also has a great positional play and can link-up well with teammates which would see him better suited at Dortmund rather than the English Premier League.
Batshuayi has struggled to find the net since his arrival from Marseille for a fee of £33 million but scored a brace in Chelsea's 3-0 win over Newcastle United during their FA Cup fourth-round tie on Sunday. However, his manager Antonio Conte still was unsure of Batshuayi's place at the club claiming that he may or may not remain at Stamford Bridge by the end of the week. Michy also scored some key goals for Chelsea last season that helped them win the Premier League during Conte's first year in charge as Chelsea manager. He came on as a sub and scored a few winners which were crucial for Chelsea as they earned three points, but still has not been able to cope up with the league's demands.
The 24-year old's exit from London could mean the arrival of either Arsenal forward Olivier Giroud or AS Roma's Edin Dzeko. Although Batshuayi could leave on loan and may return to Chelsea, he will only grow as a player. Hopefully, Chelsea will not make the same mistake they did with Kevin De Bruyne and Mohamed Salah.
Edin Dzeko, however, is the favorite candidate to replace Batshuayi as he looks for a move back to England, after winning the Premier League with Manchester City.