England striker Jamie Vardy had already issued a warning to former teammates N'golo Kante and Danny Drinkwater, prior to the clash between the two sides. The latter joined the Premier League champions, Chelsea just before the transfer deadline day and Vardy had his say, with rumours linking the striker to a host of top clubs for quite some time now and the player talking about potential clashes against them.
"It will be good to see them again but obviously come kick-off they are enemies to me, That is just how it is – as soon as the full-time whistle goes we'll be back to talking again.' said the Leicester forward."
Vardy was also asked whether Leicester would be his last club that he plays for, to which he replied. "I'm only 21 at heart, really. I've still got 14 years left!"
"Who knows what can happen? I've spoken about it with my agent in the past. A move abroad, who knows?"
"That would be something I'd probably like to experience – a different culture. We'll have to wait and see what happens."
When further asked about a preference between Spain and Italy, he joked, "Whichever one has got the nicest food!
"Anything, really, just so I can get a different culture, a different experience, as I've only ever been in England."
Vardy went on further to praise Drinkwater but also stated he may find it difficult to get into the first team with the Blues.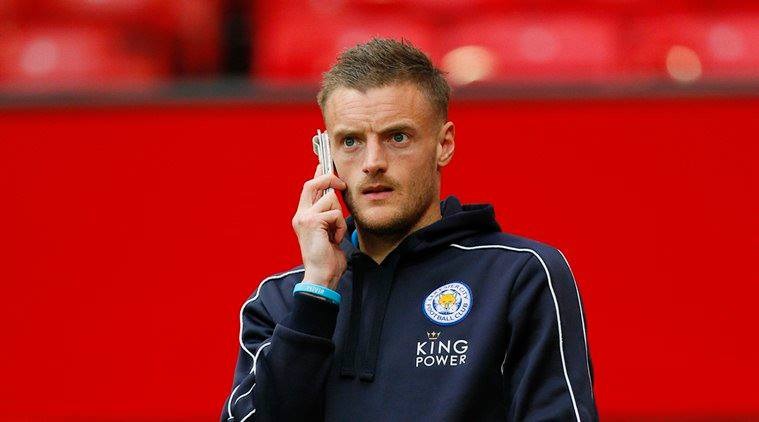 "They are full of world-class players. Danny is up there himself but it depends on the formation that their manager will be willing to play."
"They signed Tiemoue Bakayoko, so he has a lot of competition for his place."
"Fair play to Danny, it is what he wanted. He wanted to move, so good luck to him – but not on Saturday."
Well, the Englishman's prediction has come true, more or less, as the former Foxes' star has really struggled thus far to make a major impact at Stamford Bridge.
Things have just not gone Antonio Conte's team's way this term and their elimination from the League Cup was a pure example of that, in the way that they lost to Arsenal.
Things could have been much better for the Londoners this term, had a few transfers gone their way and the arrival of Ross Barkley could be a game changer in the long run, if he does settle down quickly into the team.
While Vardy still remains a wanted man by a host of clubs, it will be interesting to see if he joins his ex team-mates in the future or moves elsewhere, though an option would be also finishing his career at Leicester itself.
Though things have rather calmed down after a "shocking win" that they secured, the player knows that he is heading towards the prime of his career and needs to make a smart choice, which will benefit both him and the club that he decides to play for in the future.
Anything is possible in the world of football and it will be interesting to see what happens now