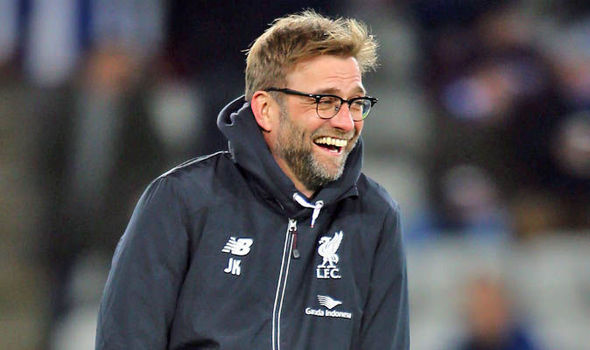 Jurgen Klopp's Liverpool kept up their push for a top spot, after their 4-3 win over Manchester City at Anfield. It was a great game in which the Reds showcased their quality up front yet again and made a major impact in the game. They finally beat the leaders of the top flight of English football, ending their unbeaten streak for the current campaign.
Just when the world thought that Jurgen Klopp's side were all set to make their big comeback and would now impress, they once again put up a really disappointing performance against Swansea City, in the next fixture.
Star play-maker Philippe Coutinho also departed from the Merseyside and joined La Liga leaders Barcelona, who are doing really well for themselves.
Dominic Solanke also has not really impressed for the German manager, though the Reds' attack has not been the real problem this term yet again.
The two top players for Liverpool have been, Senegalese striker Sadio Mane and Egyptian winger Mohamed Salah, who have been the best two players for the club.
The players can't scoring goals and have claimed a lot of assists this season as well, which has helped the former Borussia Dortmund manager's team claim so many crucial points.
Despite that, inconsistency has hurt them yet again and they are still looking for their first title under Klopp.
Mane has a tally of 9 goals and 5 assists in the current campaign in all competitions, with just 1509 minutes to his name so far and despite his injury problems.
On the other hand, Salah has 23 goals and has played his part in setting up 7 other goals for his team-mates at the club level, with a couple of goals for his national side as well.
This has made the attacking duo, once of the most priceless "two-some" that the club have had in recent times, helping them win some big matches.
With that said and done, there have been news going around that there is a rift going on between the two top Reds' stars, with the former Southampton man dismissing any such claims recently.
Apart from that, the other news that will be a concern for the Merseyside club's fans and management will be about the interest that the champions of Europe and Spain, Real Madrid now have in adding the ex-Chelsea star.
Zinedine Zidane's team have not been performing well this season and were recently knocked out of the Copa del Rey, adding to their misery.
They have nearly been kicked out of the title race as well in the league, with Barcelona flying high at present and having a 19 point lead, though Los Blancos have a game in hand still.
With that said and done and all the controversy surrounding Real, it seems that the French manager is interested in bringing the Egyptian international now to be Bernabeu.
If will be interesting to see whether this story develops into something big or is just a rumour, though the recent stories coming in have confirmed that there is a possibility of the attacker moving to the Bernabeu, in the days to follow.