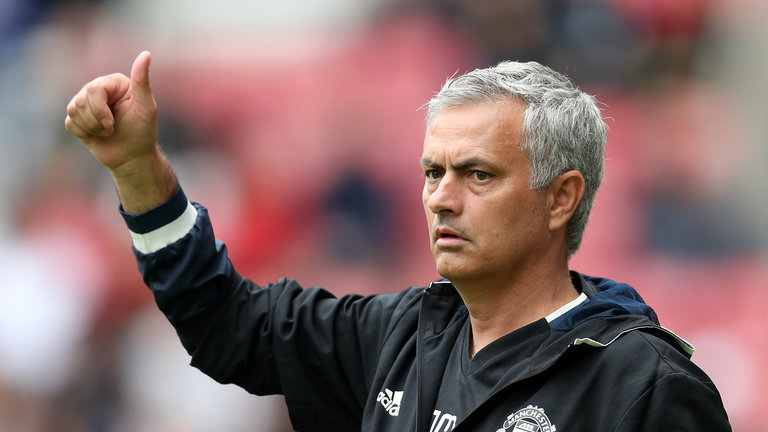 The Initial Contract Extension And Loan Move-
Midfielder Andreas Pereira had extended his Manchester United contract after joining La Liga side Valencia. Jose Mourinho expressed he was delighted to have the Brazilian midfielder extend his contract till 2019 with the option to further extend his contract by another year.
The Red Devil's boss has clearly stated that he wants Pereira to be a part of his future plans at the club, though it is still now certain when his services will be utilized to the fullest.
Having committed his future to the Manchester based side now, Pereira can play football freely at Valencia and grow as a player, till the time he feels that there is a chance of getting into the playing eleven at The Theatre of Dreams.
On Pereira, his Portuguese boss had earlier stated, "Andreas is already a very good footballer. He is a young player with great natural ability and a good attitude towards continuing his development. I have no doubt that he has the potential to be one of the future great players of this club."
Pereira already spent last season on loan with Spanish side Granada and made 35 appearances for them scoring 5 goals as well. He was set to remain at Old Trafford but then decided to move for a season long loan just a few hours before the transfer window shut.
However, the 21-year-old expressed his thanks and happiness toward the club for granting him a new contract. Pereira was also really happy at extending his contract with the Premier League giants and was all praises for the former Chelsea and Real Madrid manager.
He further thanked Mourinho for all his support and the fact that he was still part of the main-man's plans, who wanted to keep hold of him still.
Pereira joined Manchester United in 2014 and has made just 5 appearances for them ever since. He began his youth career at Lommel United and then moved to PSV Eindhoven, before eventually moving to England.
The Update Now-
The Red Devils were thinking about bringing the Brazilian back to Old Trafford in the current transfer window, though it seems that he has stated that he does not wish to make the return now and is happy playing for the Spanish outfit. He has not been given the right kind of opportunities that he deserves at The Theatre of Dreams, which has been the reason for his frustration.
Eventually, he was not let go off (sold) and was given a contract extension and then the decision was that he would be sent out on loan to Spain. Since then, he has slowly been regaining his momentum as a player and now does not wish to come back, with no promise of regular footballing action.
He is happy where he is now and it will be best for him to develop into a top player that gets recalled eventually. Also, with the signing of Alexis Sanchez in the current transfer window, Pereira is way better being away, rather than trying to challenge for a place in United's playing eleven.