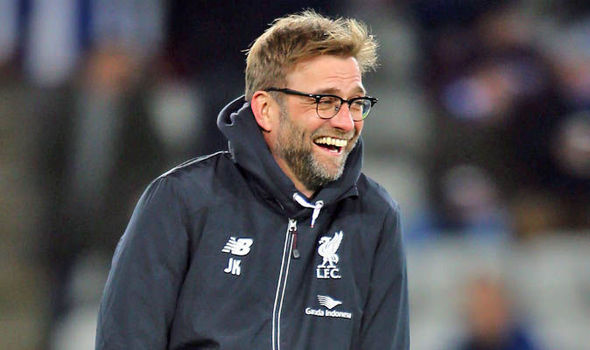 Arsenal and Liverpool are reportedly going on a  head-to-head merry-go-round to grab the Schalke midfielder Max Meyer this summer. There is a possibility that Meyer may become a free agent at the end of this season, and it would provide a supreme opportunity for the Gunners manager Arsene Wenger to beat Liverpool to the German's signature.
Wenger has two Schalke graduates already among his ranks in the form of Mesut Ozil and Sead Kolasinac, and Meyer may gonna be a major includes in the Emirates ammunition.
On the contrary, in Liverpool news, the Reds are also eyeing up this £100m rated star after finishing the talks on their interest in Thomas Lemar.
Meyer can be resulted into a very good signing for Liverpool. This 22-years-old has a lot of playing experience for his age. He has gone through 142 appearances in the Bundesliga, so it is expected that he should have no problem adapting to life in the Premier League.
Anfield boss Jurgen Klopp will be glad in developing young Germans like in his time at Borussia Dortmund, so compatriot emotions could be a big reason why Meyer may choose Merseyside over Arsenal.
Bayern Munich can be the one who is looking favourites for the transfer. Barcelona and AC Milan are also said to be enthusiastic about him. They will be overwhelmed to pick up any German talent that is available so it would not be a surprise to see the four-times Germany international decide to move to the Allianz Arena.
The 22-year-old has earned a renewal since he has established himself to a more disciplined holding role under manager Domenico Tedesco, and we all explored Meyer's rise back to his best at the Veltins-Arena.
The German force Bayern Munich has already earned the signature of one Schalke star in Leon Goretzka. He will join the club when his deal runs out this summer, and they'll naturally be considered competition to land another German prospect.
Recently when interviewed, Schalke executive Christian Heidel stated that, "Max will be deciding shortly if he wants to stay at Schalke past the summer. Max is very happy here, Schalke is his home, we will try to make it him as comfortable financially as possible. He is playing the best season of his life, and the coach has found a position for him that Max didn't believe he could play."
"Personally, I did not think he could either."
The Catalan maestro Barcelona has been also spotted as another interested party, and according to a Catalan based news paper, Philippe Coutinho's signing wouldn't affect their pursuit of Meyer.
Barcelona has spend so much on the signings like Coutinho and Ousmane Dembele in the past two transfer windows, and if it's not a financial issue, then who knows, he may end in the Catalan club.
Arsenal signed Granit Xhaka in the summer of 2016 along with two big signings of Aubameyang and Mkhitaryan, while Liverpool has RB Leipzig star Naby Keita ready to arrive in the summer after agreeing on a deal in 2017.
The low-cost tag on Meyer's cash book may ease in Arsenal having limited financial package they could offer.
Meyer has become one of the Bundesliga's most admired uprising star and it looks like he will make an up-tide this summer where two of the Premier League's elite appear set to battle for his signature.