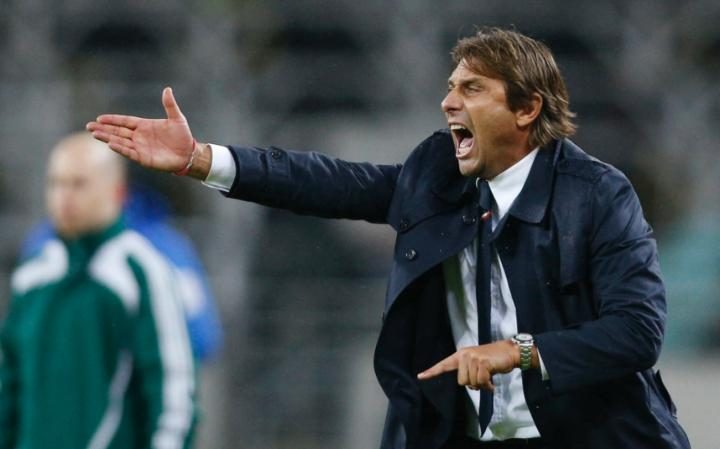 The Blues are thinking aead of time as they are already looking for suitable replacements for Real Madrid bound Thibaut Courtois. The Belgian international has openly desired a return to the Spanish capital and has said that his "Heart lies in the city of Madrid", Courtois has spent 3 years in Madrid as he was loaned out to Atlético Madrid from Chelsea in 2011 after he was snapped up by the Blues from Belgian club Genk.
Thibaut has ever since become on of the best players in his position and it doesn't come as a surprise that the Los Blancos are interested in him. Chelsea may be reluctant to let go of their star performer but the La Liga champions are despretly looking to get in a first choice goalkeeper and are targeting David De Gea and Thibaut Courtois.
Chelsea are reportedly intrested in West Ham loanee Joe Hart. The Manchester City outcast was discarded by Pep Guardiola two seasons ago as he didn't fit into his plans. Hart was then loaned out to Serie A outfit Torino were he put in a series of average performances. The two time Premier League Champion was then sent out on loan to fellow premier league club West Ham United.
Courtois is currently on a £100,000k a week contract which expires in 18 months and has reportedly rejected a contract renewal as he is expecting a 100% increase, which is almost £200,000k a week. Real Madrid can easily offer him more than this considering his abilities and he would be a long term replacement for Keylor Navas.
Another reason for the Belgian to make a move to Spain would be that his family and two children still live in Madrid and he may be find it tough to turn down a chance to get back to them in Madrid.
Chelsea will certainly find it tough to replace a keeper of Courtois strature but they are showing a strong intrest in Joe Hart. The latter has been benched by former Manchester United manager David Moyes as he has not been up to the mark he is supposed to be.
Antonio Conte is under immense scrutinity as the teams performance has been below par. 3-0 and 4-1 loss to Premier League minnows Bournemouth and Watford respectively has not gone down well with the Stamford Bridge hierarchy as they are looking to replace the Italian with former Barcelona manager Luis Enrique.
The former Juventus manager is calm about his situation at the club as he has assurance from the board that his job is safe and will honour his contract. Chelsea have a series of tough fixtures ahead as they face European giants Barcelona in the UEFA Champions League's round of 16 fixture and will also lock horns against League leaders Manchester City, will Conte weather the strom and keep his job safe only time will tell.
Chelsea are currently at fourth position in the League Table and they are also in the fifth round of FA Cup where they will face Hull City.